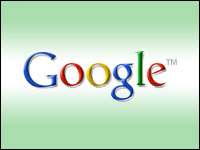 A recent report has once again stirred up rumors that Google is planning a tablet of its very own, a product line that could be akin to the company's series of Nexus Android smartphones.
The tablet could debut sometime in March or April of this year, according to a Digitimes report, and it will be priced to compete with Amazon's Kindle Fire, which retails for US$199.
The report follows remarks made by Google Chairman Eric Schmidt last month to Italian newspaper Corriere Della Sera in which he stated his firm will unveil a high-quality tablet within six months.
It's "entirely possible" that Google might launch a tablet of its own because it purchased Motorola Mobility, which gives it a handle on the manufacturing side of things, and because Android "is having a difficult time getting traction on the tablet side of things," Tom Mainelli, a research manager at IDC, told the E-Commerce Times.
Google has "seen all the other vendors fail so far in any attempt to attack Apple's dominant position in the 10-inch (US)$500 [tablet] space," said Peter King, a director of research at Strategy Analytics.
Lucky Number Seven?
If Google does launch a tablet, it will be a seven-inch device running Android 4.0 and coming in at $199, Digitimes suggested.
"As far as the display supply chain is concerned, there shouldn't be any problems securing seven-inch IPS panels for the Google tablet design," Vinita Jakhanwal, a research director at IHS iSuppli, told the E-Commerce Times.
However, "Google does not need a seven-inch electronic shopping basked device, it needs a serious competitor for the consumer and enterprise markets," Strategy Analytics' King told the E-Commerce Times. "Ten inches remains the sweet spot for tablets where consumers are engaged with viewing media."
The Birth of a Tablet
It's possible that Google will go the same route with a tablet that it did with the Nexus smartphone by partnering with a manufacturer who provides the hardware, Jeff Orr, a senior practice director at ABI Research, speculated.
"Based on all the data they collect and their ad business, Google have gathered lots of information and may have an idea as to what would be a good tablet product, so they may be able to drive a particular feature set, price point and distribution channel that lets them work with business partners as an ODM (original design manufacturer)," Orr told the E-Commerce Times
Google "could make the excuse that they're putting together the tablet that's going to put Android tablets on the map and it will be good for everybody," in order to avoid ruffling partners' feathers, IDC's Mainelli pointed out.
Got Content?
Content appears to be a key factor for tablet makers — iPad has iTunes, for example, and Kindle Fire has Amazon. Google may have its own opportunities here.
The Google tablet "could have access to the same applications and content as Android smartphones," ABI's Orr speculated. Google has a lot of content initiatives going on, he said.
Indeed, Google has been building up its ecosystem for some time, IDC's Mainelli stated. "Music, movies, all that stuff, they're putting all the pieces together," he added. "Their ecosystem is not as developed or as embraced as Amazon's or Apple's, but they're getting there."
Money Matters
The reported price of the Google tablet has also drawn attention. The device is targeted to sell for even less than the Amazon Kindle Fire, according to the report. The Kindle Fire retails for $199, a price that was generally regarded as surprisingly low when the tablet debuted last year.
Could Google offer a tablet that matches or undercuts that price without sacrificing quality? Is it possible to do so without losing a bundle?
"It's not feasible yet to build a quality tablet and sell it for $199 and remain in business for very long unless you have an ecosystem the size of Apple's or Amazon's," Strategy Analytics' King opined. He thinks a $300 tablet is "more reasonable."
However, "Price can be a nonstarter for early technology if it's priced out of everybody's range, but I don't think that will be a problem today based on the iPad and on Android tablets being priced around the iPad's level," ABI's Orr said.
The iPad starts at $500.
Google did not respond to requests for comment for this story.