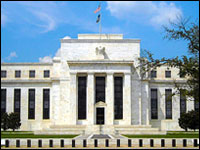 The Federal Reserve Board on Thursday released Consumers and Mobile Financial Services 2015, its fourth annual study of consumers' mobile commerce behaviors.
The report shows a continued boom in banking on mobile phones and other devices rather than at a teller desk.
Central to the report's findings is the growing number of "banked" consumers (those with full access to bank services) who also use a smartphone, and the number of those users who are taking advantage of mobile banking features. Thirty-nine percent are doing some or all of their banking online, compared to 33 percent last year.
What Kinds of Customers Use Mobile the Most?
There's also a corresponding rise in mobile banking among the "unbanked" (those with no bank account) and the "underbanked." The report characterizes an "underbanked" individual as someone with a bank account, who also uses one of the following:
Money orders
Check cashing services
Pawn shop loans
Auto title loans
Payday loans
Underbanked consumers actually used mobile banking at an even higher rate than fully banked respondents, according to the report. Forty-eight percent of the underbanked used mobile banking, while 90 percent had access to a mobile phone.
Though mobile banking is poised to take over completely, some customers still may want physical services until everything that they do at a bank becomes accessible online, said Brian Kuhn, a financial planner at PSG and author of the soon to be released Personal Finance Handbook.
"Until it's all done online, you're still going to revert back in some cases," he told the E-Commerce Times, "but [mobile service] is convenient … . Eventually, it'll lead to fewer physical bank branches."
Rural and Urban Mobile Banking
The Fed report is the first of its kind to compare mobile banking trends across rural and urban categories of consumers. Rural customers used mobile banking less, not more, even though on the whole they had less access to local bank branches.
However, other factors were not taken into account, Kuhn noted. For example, demographics like age could skew the results for rural and "metro-area," or urban, respondents.
"The report doesn't indicate that the two groups are the same age," he pointed out.
In fact, the full report acknowledges that missing piece, stating that "demographic differences between residents of metro and non-metro areas also may be a factor in any observed differences in the use of technology or the adoption of mobile financial services across areas."
Remote Deposit Capture
Users reached a high-water mark in the use of a specific new feature of mobile banking, called "remote deposit capture," which allows smartphone or tablet users to take a picture of a check and deposit it digitally, without visiting a bank or ATM kiosk, the report shows. More than half of all mobile banking customers used that feature in 2014, up from 38 percent a year earlier.
Remote deposit capture is a game-changer that will benefit financial institutions that are early adopters — possibly at the expense of smaller, local banks without the technology, according to Carly Fauth, head of marketing at Money Crashers.
"It's a safe and convenient way for folks to get their banking done while on the go," she told the E-Commerce Times. "Banks that currently aren't employing that strategy are at a competitive disadvantage."
As for mobile banking in general, there's been a "modest increase" in recent quarters, Fauth said, based on her company's experience.
"This is a trend that's likely to continue," she predicted, citing projections that mobile commerce, now estimated at US$400 billion, will soar to $700 billion by 2017.
Although an intuitive understanding of the power of mobile banking is widespread in the industry, those numbers give a more concrete picture of how adoption of the technology is going, and how the shift will help banks better serve customers.