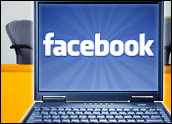 Microsoft's announcement Tuesday of its purchase of Skype for US$8.5 billion stunned industry watchers, who had seen Facebook, Google and perhaps Cisco sniff around the VoIP giant in recent weeks.
The impact of that deal, if it gets the thumbs-up from regulators, will reverberate through the online services industry.
Even though it's lost the chance to buy Skype for itself — presuming it was interested in the first place — Facebook is likely to be a major beneficiary of the purchase, given its long-time relationship with Microsoft. Embedding voice into Facebook's services could further enhance the social networking giant's appeal.
"Facebook doesn't desperately need VoIP or video chat, but having them would nonetheless make it a better service, closer to the communications nexus [Facebook CEO] Mark Zuckerberg envisages it to become one day," Aapo Markkanen, a senior analyst at ABI Research, told the E-Commerce Times.
It's possible that the two will also team up against their common enemies, Google and Apple, in a battle for online advertising dollars.
Microsoft, Skype and Facebook did not respond to requests for comment by press time.
Skype and Microsoft
Skype will support various Microsoft devices, including Xbox, Kinect and Windows Phone, Redmond said when announcing the purchase of the company Tuesday. Microsoft will also connect Skype users with Lync, Outlook, XboxLive and other communities.
Microsoft expects the purchase will let it offer real-time video and voice communications to both consumers and the enterprise, as well as generate new business and revenue opportunities.
"With Microsoft owning Skype, expect to see greater integration of Skype services, particularly mobile video chat, on Windows Phone services," Chris Hazelton, a research director at the 451 Group, told the E-Commerce Times.
Hello, World
Microsoft and Facebook have a relationship dating back to at least 2006, when they teamed up on online advertising in the United States. The following year, they expanded the agreement to cover international markets, and Microsoft took a 1.6 percent ownership stake in Facebook for $240 million in equity.
Under the new agreement, Redmond became the exclusive third-party advertising platform partner for Facebook.
In 2010, Microsoft incorporated Facebook into Bing to provide social search.
Chances are, Microsoft will give Facebook access to Skype's services.
"This will be a win-win tie-up," Jia Wu, a senior analyst at Strategy Analytics, told the E-Commerce Times. "Facebook would gain more usage and traffic by having Skype on its platform, and Skype could gain more users as well," he added.
Access to Skype would plug a gap in Facebook's services.
"What Facebook doesn't have now is voice communication," Wu pointed out. "Once they fill that hole, Facebook will become a very powerful communication tool and it will get more users."
That will fit right in with Zuckerberg's vision of making Facebook the next generation of messaging. He announced a new messaging system last November aimed at achieving that goal. The new system is aimed at integrating messages from any of several media — SMS, email, Facebook messages and IM.
Taking on the Enemy
Teaming up over Skype would let Microsoft and Facebook tackle the competition.
"Microsoft and Facebook have a mutual interest — to tackle Google's and Apple's ecosystems in communications, entertainment and advertising," ABI's Markkanen said.
"It's about rivaling ecosystems and the advertising revenues they generate," he elaborated.
Integrating Skype into Facebook's services will further strengthen the social networking giant, Strategy Analytics' Wu suggested.
"Facebook is already ahead of Google in the social networking area, and if it can offer Skype, that will further strengthen its position," Wu explained.
Initially, Facebook might allow members to call contacts through a Skype plug-in, but later it might enhance its chat function by, for example, enabling video calls, ABI's Markkanen suggested.
That would put Facebook on par with Google, which offers PC to PC calls, file transfer and video chat through its Google Talk service.