Microsoft's Music app, formerly known as "Xbox Music," will sport a makeover when it arrives rebranded in Windows 10 as "Groove," the company announced earlier this week.
Groove's dancing partner will be the all-new Movies & TV app.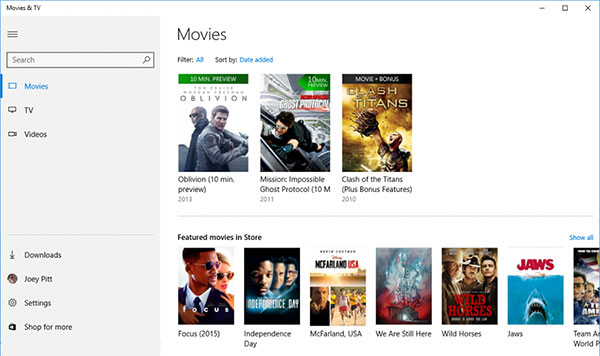 "Groove Music Pass" will replace "Xbox Music Pass" as the name of the US$10-a-month premium streaming service. Microsoft plans to migrate current subscribers of Xbox Music Pass to Groove Music Pass for free.
The apps will be a go on July 29, when the commercial version of the new OS is launched, Microsoft said.
Summertime Groove
Groove Music and the Groove Music Pass, beyond the layout and a few user interface elements, offer little that isn't already available through services like Spotify, Amazon Prime Music, Google Now and Apple Music.
It isn't a streaming library of about 40 million tracks that gives Microsoft an edge, though that collection does give the company a footing. No, it's the platform on which it's built — an OS family with a reach that grips the lion's share of the market. That's what gives Microsoft influence in the streaming media sector.
At the very least, Windows 10's suite of entertainment apps appear to be a step in the right direction, remarked Darren R. Hayes, assistant professor and director of cybersecurity at Pace University's Seidenberg School of CSIS.
"If its Groove music, video and TV services, and Xbox can gather some momentum, then they might actually give Apple and Google a run for their money," he told the E-Commerce Times.
Still, the market for streaming services is so heavily saturated with free offerings that Groove and Apple Music may be hard sells for Microsoft and Apple, Hayes pointed out.
Moving House
The updated entertainment apps may help encourage consumers to join Microsoft's march to Windows 10.
With Windows XP still kicking, and other legacy Windows OSes alive and well, Groove Music Pass will face a challenge common to every new Microsoft desktop platform, according to Mitch Coopet, CTO at Code42.
"Along with the highly anticipated new features Microsoft will roll out via Windows 10 at the end of the month come many challenges and risks for IT departments," he told the E-Commerce Times.
Among them: "the time-consuming process of deployment and training end users; unforeseen delays in getting everything rolled out; and — most importantly — the potential risks for data loss, [which are exacerbated] without a proper migration strategy," Coopet said.
Almost 73 percent of enterprise organizations plan to step up to Windows 10 within the next two years, so IT leaders have their work cut out for them now, he stressed.
The need to migrate systems remotely may present one of the biggest risks in the move to Windows 10, Coopet continued. "While enterprises want to implement the latest and greatest technology and empower employees with the advantages Windows 10 has to offer," said Coopet, "CIOs need to balance it with their need to lock down data."
Windows 10 launches for PCs on July 29. Microsoft will start fulfilling a limited number of preorders on that date, and it plans to scale up delivery after that.
Groove Music first will launch on PC, and at a later date will roll out to other Windows 10 platforms, including Xbox One.