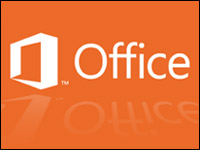 Microsoft unveiled the new versions of its Office suite and and Office 365 subscription-based service on Monday.
The updated Office has an intuitive design that makes it touch- and stylus-compatible, and usable across a variety of devices running Windows, including tablets and smartphones.
It's also social, with features and apps that facilitate taking notes, hosting meetings, and engaging in other forms of communication. The cloud-based Office 365 offers a variety of new features and subscription options.
Reactions to the new offerings from Microsoft for the most part have been positive.
"We've had just a little amount of time to play around with the new features," Mark Jagger, CEO of tech consulting firm CyberStreamsand its subsidiary, Office365Advisors, told the E-Commerce Times.
"At first look, it has gotten a facelift," he said. "It's very Metro-driven, so that you have the ability to manage it via touchscreen across platforms. And the cloud features are functional and impressive."
Office of the Future
The new Microsoft Office is available in several forms, all designed to function particularly well with Windows 8. Users can buy Office and use it on a single machine, or they can purchase one of several Office 365 subscription- and cloud-based packages, which offer varying features and levels of SkyDrive storage.
Office 365 Home Premium includes 20 GB of SkyDrive storage and 60 minutes of Skype world minutes per month. Office 365 Small Business Premium includes business-grade email, shared calendars, website tools and HD webconferencing. Office 365 ProPlus is designed for businesses that want advanced capabilities and features.
"This is your modern Office. It transforms the way you get things done at home, school and work," said a Microsoft spokesperson in a statement provided to the E-Commerce Times by Waggener Edstrom's Heather Swick.
The new Office is touch-compatible, so that users can use pinch-and-zoom commands and the touch of a finger to author new documents or access features. A tablet stylus can also be used to create content, access features and take notes; emails can be handwritten and converted to text.
In short, Microsoft is taking its software away from a reliance on keyboards and bringing it into the future of content creation, presentation and sharing.
Always New, Always On
Office 365 is at the heart of Microsoft's strategy to compete with Google Drive, Apple iCloud, and other cloud computing products, and it represents a new direction for writing, spreadsheet making, and other content creation. With Office 365, these activities are no longer confined to a single computer or user; rather, they are shareable across devices.
Office 365 allows users to access and work on their files from multiple devices. They can also access Office on Demand for use on computers or devices that do not have Office already installed on them.
"Your docs are always a click away no matter where you are," explained the Microsoft spokesperson. "You can stream Office quickly, get all of your documents and personal settings, and leave nothing behind when you close the application and log off."
It's also a social platform, integrated with Skype, Yammer, SharePoint and Microsoft Dynamics.
Another basic benefit of going with Office 365 is the access it provides to all of the latest updates.
"Since future upgrades are included, people will benefit from ongoing innovation," the Microsoft spokesperson said.
Office users, particularly businesses, will benefit from the ongoing licensing of new versions and updates.
"Now you don't have any compatibility issues," noted CyberStreams' Jagger. "It allows businesses to be much more productive. It's a phenomenal way for businesses to standardize across platforms."
New Office, New Strategy
Microsoft sees its new Office suite as a cornerstone of its increasingly mobile and cloud-based strategy.
"We are taking bold steps at Microsoft," CEO Steve Ballmer said as he introduced the new Office on Monday. "The new, modern Office will deliver unparalleled productivity and flexibility for both consumers and business customers."
Microsoft's new focus on cloud-based computing and storage will serve the company and consumers well, according to Jagger.
"It's not where they started, but they're making a significant leap," said Jagger. "Offering a cross-platform and cloud-integrated experience was not Microsoft's initial strength, [so] I've been pleased to see how far along this is."