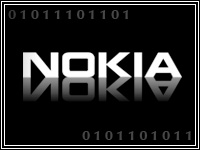 Nokia and Microsoft on Wednesday announced they are teaming up to create and offer mobile enterprise applications in a bid to tap the fast-growing mobile apps market.
Apps could constitute the next gold rush for the mobile industry, and carriers and smartphone vendors are both battling for a share of what could be a very lucrative market.
However, the Microsoft-Nokia deal could be stymied by a court ruling on Tuesday that bars Redmond from selling its Word application in the United States.
Word to Your Vendor
On Tuesday, Judge Leonard Davis of the U.S. District Court for Eastern Texas issued a permanent injunction barring Microsoft from selling Word 2003 and Word 2007 because they violate a patent held by Canadian firm i4i, according to reports.
The ruling followed a May 20 jury decision that found Microsoft had willfully infringed on an i4i patent for software to manipulate document architecture and content.
Specifically, Microsoft can't sell versions of Word that can open documents saved in the .XML, .DOCX or .DOCM formats that contain custom XML.
Microsoft has 60 days to comply with the judge's order.
.DOCX is the default format for Word 2007, and businesses use custom XML to link corporate data to Word documents.
"We are disappointed by the court's ruling," Microsoft spokesperson Kevin Kutz told the E-Commerce Times. "We believe the evidence clearly demonstrated that we do not infringe and that the i4i patent is invalid."
Microsoft will appeal the verdict, Kutz said.
Slipping on the Mobile Dance Floor?
Unless and until an appeals court hands down a new ruling, however, the ban could stymie the agreement between Microsoft and Nokia.
This deal will see the two jointly design, develop and market apps that bring Microsoft Office Mobile and Microsoft business communications, collaboration and device management software to Nokia smartphones running its Symbian operating system.
Nokia's business-optimized E-series smartphones will get these apps first.
Next year, Nokia will begin shipping Microsoft Office Communicator Mobile on its smartphones.
Other apps to follow will include those that let users view, edit, create and share Office documents, as well as Microsoft Communicator Mobile apps for enterprise instant messaging, enterprise presence, conferencing and collaboration.
Users will also get mobile access to Microsoft SharePoint Server and enterprise device management capabilities through Microsoft System Center.
Microsoft and Nokia will also market the apps to businesses, carriers and individuals.
What About Other Players, Then?
Enterprise users already can access Microsoft Office apps over their Symbian phones using products from companies like QuickOffice and DataViz.
DataViz, which offers Office compatibility solutions, provides Nokia Symbian users with RoadSync, which provides wireless push synchronization of e-mails, calendars, contacts and attachments with Microsoft Exchange Server 2003 and 2007. It also supports other productivity features such as global address list lookup, server search, and SharePoint access.
RoadSync runs on Nokia smartphones running the smartphone vendor's Symbian S60 operating system.
QuickOffice, which offers Symbian S60 3.x and S60 3.5 versions, unveiled an update to its Quickoffice Premier 6 product in July.
"We are working on our next version, which includes many of these features Microsoft announced today, and we will ship on 200 million Symbian phones before this announced product from Microsoft comes out in the marketplace," QuickOffice CEO Alan Masarek told the E-Commerce Times.
What About Windows Mobile?
The Microsoft-Nokia deal will not change Redmond's commitment to its own Windows Mobile platform, according to Microsoft.
"Mobility is one of Microsoft's top investment areas, and we are 100 percent committed to Windows phones now and in the future," Scott Rockfield, director of Windows Mobile communications business, told the E-Commerce Times.
"Microsoft is fighting a rearguard action until its Windows app store and [the next version of] Windows Mobile come out," Carl Howe, director of anywhere consumer research at the Yankee Group, told the E-Commerce Times.
Buyers may want to hold off buying either Nokia or Windows Mobile smartphones for a while, he advised. "Don't even bother with the Nokia and Windows Mobile platforms until the next releases, because those are the ones they're betting on," Howe said.
More Trouble in the Future?
The Microsoft-Nokia agreement may send both companies down a long, rocky road, Julien Blin, principal analyst and CEO of JBB Research, told the E-Commerce Times.
"Which browser are they going to use for the new applications? Microsoft's or Nokia's?" he asked.
"Microsoft needs to do a much better job with their browser, because Internet Explorer is nowhere close to the iPhone's Safari browser, and a good browser is key to the user experience," he said.