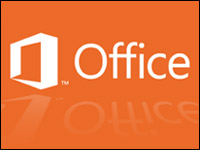 Microsoft this week announced the worldwide availability of Office 365 Home Premium, a cloud-based version of its flagship Office productivity software that consumers will lease instead of purchase.
It will include all Office applications and work across up to five devices including Windows tablets, PCs and Macs. Pricing for most consumers is US$99.99 for an annual subscription or $9.99 per month.
"I consider this to be the most compelling Office solution that Microsoft has offered in some time, due to the combination of aggressive pricing and the ability to extend a single license across up to five devices," Charles King, principal analyst at Pund-IT, told the E-Commerce Times. "That's a far cry from the one license/one machine approach of most previous versions of Office."
What Office 365 Home Premium Offers
In addition to the latest set of Office applications, including Word, Excel, Outlook and PowerPoint, Office 365 Home Premium includes touch-based functions.
Eligible students and educators can get Office 365 University at $79.99 for a four-year subscription that will cover up to two PCs.
Both the regular and the education subscription packages include an extra 20 GB of SkyDrive cloud storage and 60 free Skype minutes that can be used to call mobile phones, landlines or PCs anywhere in the world.
The service also allows users to access Office applications and their SkyDrive repositories — even on unlicensed machines — by signing into Office.com.
Subscribers will be the first in line for free upgrades. Microsoft will notify subscribers when a new release of Office 365 Home Premium is available, and they can choose whether to get the upgrade at that time or wait until later, Microsoft spokesperson Tara Gremillion told the E-Commerce Times. Updates will automatically be made in the background by default.
Consumers can either pay the annual $99.99 fee upfront or pay $9.99 a month, Gremillion said. The latter option is available only from Office.com.
Office Access All the Time
Customers can use Office whether they're online or offline. If their Internet connection is down, their content will sync when they're back online.
"The software is still physically installed on the user's computer. It's just streamed there using Microsoft's technology," Wes Miller, an analyst at Directions on Microsoft, told the E-Commerce Times.
Once installed, consumers won't depend on the Internet connection for productivity, which "is very different than any Web-based collaboration product," Miller said.
What About Free Alternatives?
Leasing Office will cost consumers considerably more over time than purchasing the package outright, which raises the question of whether this might send consumers flocking to free alternatives such as Google Docs, the Zoho office suite, OpenOffice, LibreOffice and Kingsoft Office Suite Free.
"Free and 'good enough' alternatives have existed for more than a decade, yet more than a billion people use Office," Gremillion said.
"This [leasing] model will prove most appealing to households that have several computers and desire to keep running the latest version of Office," Directions on Microsoft's Miller suggested. "I'm not sure that open source alternatives are necessarily the clear threat, though for consumers the offerings from Google and Zoho are definitely [an option]."
Microsoft's move toward a leasing model targets the purchase patterns of a certain type of consumer.
"Microsoft is aiming Office 365 at a generation of users who are used to monthly billing for services from credit cards to smartphones," King pointed out. "Toss in the SkyDrive and Skype minutes included in the deal, and it's hard to see customers heading for the exits."
Taking Care of Businesses
Office 365 for businesses will be released globally with new capabilities on Feb. 27, Gremillion said.
Currently it runs on the 2010 version of Microsoft's Office products, noted Miller, and "we expect that to change relatively soon."