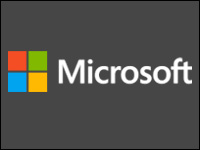 Microsoft announced a sweeping reorganization on Thursday, possibly lurching from controlled chaos to total chaos.
The company will now focus on a single strategy, emphasize engineering, and increase collaboration among departments, with some sort of political commisar — the evangelism and business development team — driving ecosystem partners.
Microsoft will now be organized by functions: engineering; marketing; business development and evangelism; advanced strategy and research; and finance. Each discipline has to improve the company's core capabilities in its area and help drive the overall strategy.
There will be four engineering areas: operating system, apps, cloud and devices. Redmond will consolidate its technologies coherently into these groups.
Microsoft Dynamics will be kept separate because it needs special focus and represents significant opportunity, CEO Steve Ballmer said.
Overall, the company will be organized for speed and strategic alignment. Several top executives will take on additional responsibilities, while others will retire.
"This is a major change, and it's hard to say how it'll work," Rob Helm, managing vice president of research at Directions on Microsoft, told the E-Commerce Times.
The reorganization "consolidates a lot of functions in Steve Ballmer's hands, and it also eliminates a bunch of positions that were CEO-in-training positions that created a platform for a plausible successor," Helm continued. "This may make it harder to retain people at the top, and it's a risk."
Redmond "is eliminating the silos," remarked Rob Enderle, principal analyst at the Enderle Group.
Microsoft did not respond to our request for further details.
The Changes at Redmond
A single core strategy will drive Microsoft to set shared goals for everything it does, Ballmer said. The company will now focus on creating a family of devices and services for individuals and businesses at home, at work and on the go rather than on packaged software.
Products will be considered holistically, and planning will be conducted company-wide to create integrated devices and services. Translation: The different divisions will work together to ensure their products fall in line instead of pulling in different directions as they had done before.
"Ballmer's biggest problem was that he wasn't really leading the company. It was led by the division heads, and they were at war with each other," Enderle told the E-Commerce Times. "This lets Ballmer swing the entire company behind a particular initiative, which it couldn't do before, and should make Microsoft much better able to compete with companies like Google, Apple and Amazon."
Each major initiative at Microsoft will now have a team that spans various groups to ensure it meets corporate goals. Most disciplines and product groups will have a core that delivers key technology or services, and a piece that lines up with the initiatives. Focus on high-value activities will be championed at the top.
Not Crying Uncle
Microsoft has been flailing about in search of a new direction for some time, and that has been reflected in its share prices.
It has lost a number of key executives, the most recent being Don Mattrick, who resigned as Xbox head earlier this month to join another flailing company — Zynga. In April, Microsoft announced that CFO Peter Klein would be leaving in June. Last November saw the departure of Windows head Steven Sinofsky.
Microsoft's share prices have remained essentially flat for the last decade, and Windows 8 did not give them the lift Redmond had anticipated.
With this latest reorganization, Microsoft "is hoping to respond faster, deliver new technologies faster, respond more rapidly to competitors — and particularly, new technologies that could threaten them," Directions on Microsoft's Helm said.
The question of who will run Microsoft has occupied Wall Street for a while, as Ballmer is not well regarded and there have been calls for his replacement.
"Watch the folks who are being rotated," suggested Enderle. "That's going to give them the skills needed to run the company."