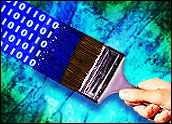 Visual product configuration software is increasingly allowing consumers to design their own products, from shoes to tattoos, before purchasing them.
The ability to design-before-you-buy gives consumers a sense of power and independence — and it's also just a lot of fun.
The Power of Choice
"People enjoy the build process itself," said Ryan Clark, a sales manager for Big Shot Bikes, which allows customers to create their own customized bicycles online. "People love tinkering around on our site."
Big Shot Bikes lets customers choose from nine colors, including red, blue, green, and orange, designating their choices for each part of the bike, such as the frame, bar grip, tires and chain. The mix-and-match process results in hundreds of possible color combinations, letting customers create their own unique, one-of-a-kind bikes.
"When they can make something their own, it's attractive to them," Clark told the E-Commerce Times. "There's not a very good chance that riding around you'd see someone else on the same bike."
There is even a "randomize colors" button, which creates different color combinations instantaneously on the screen.
Once a bike order is received, it goes to the assembly area, where workers put together the already-painted pieces and create the bike. The color choices offered on the site change according to inventory, so customers can always be assured that the colors they choose are available.
The basic price for a customized, single-speed bike from Big Shot Bikes is US$395, and the company aims to have bikes ready for shipment in three to four days.
Dressing Up
Wedding dresses, too, can be designed with online tools.
Olivia Luca, for instance, allows a customer to first pick a skin tone for her model, and then choose different combinations of bodice and skirt style, fabric, color and special details, until she has created a perfect dress for her big day.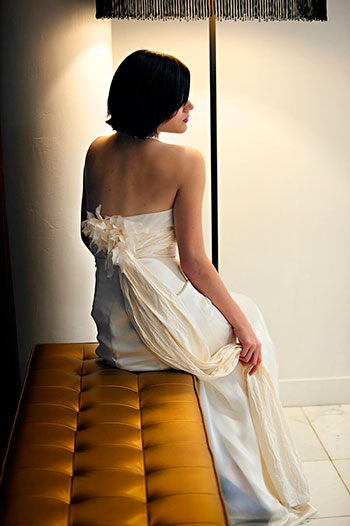 (Photo: Brandon Perron)
Custom options range from dropping the back neckline to a low V to adding handmade silk flowers to using different fabrics or adjusting a size and many other choices.
"It's kind of like playing paper dolls," Terri Spaeth-Merrick, the owner of Olivia Luca, told the E-Commerce Times.
Customers can save as many dress designs they want, and they can also email them.
Once a customer settles on a design and places the order, the dress is cut and sewn to specifications and shipped. Wedding dresses from the site typically range from $500 to $1,200.
The process of designing a dress itself and seeing the different designs online can be enjoyable, and some customers take months trying out different styles and combinations.
"People kind of get addicted to it," Spaeth-Merrick said of her company's online design tool.
Playing Around
Even skateboards can be customized online. With BoardPusher, for instance, customers can create an unlimited number of design combinations using either pre-made backgrounds and fonts or their own uploaded designs, and they can also customize their griptape and add wheels. Since it was founded in 2003, the company has created over 50,000 skateboard decks.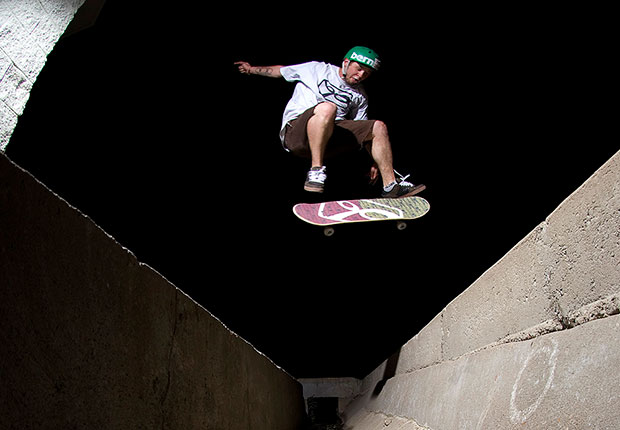 Levi Huffman skating his own griptape. (Photo: Nass)
"Self expression has always been an important aspect of skateboarding, and designing your own skateboard is just an extension of that," Jason Atencio, BoardPusher partner and co-owner, told the E-Commerce Times. "Stickers, paint markers and spray paint are regular tools skateboarders have always used to personalize their skateboard. We are just trying to make this process easier and also give better results."
Once the orders are placed online, skateboard decks are printed using a digital heat transfer process. A custom skateboard deck from BoardPusher sells for $49.99, a custom grip is $19.99, and trucks, wheels, griptape and hardware add on approximately $55.
Customers can even push the design process to a whole new level by opening up their own skateboard shops, which are hosted by the main BoardPusher site. Skateboard designers can list their designs at a base price and mark them up. So far, there are around 600 shops on BoardPusher.
A desire for individuality and creative freedom drives customers who order boards through his company, Atencio emphasized.
"It has been very exciting to see the different applications for custom skateboards," he said. "From gifts to kids starting their own brands, we are happy to allow skateboarders the freedom to skate the design they want."