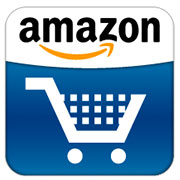 Amazon has become the first stop for nearly half of online shoppers researching potential purchases, according to a report BloomReach released Tuesday.
Nearly half (44 percent) of some 2,000 survey participants said they go directly to Amazon to search for products.
That's a substantial increase from a similar survey Forrester Research conducted in 2012, when only 30 percent of consumers said Amazon was their first stop for a product search, BloomReach noted.
First stop for a product search can be an important metric for a website, noted Jim McGregor, principal analyst at Tirias Research.
"It means Amazon is more likely to get the business," he told the E-Commerce Times. "That's significant."
Threat to Google
An increase in the use of mobile devices to carry out searches may be feedingAmazon's popularity as a first-stop site.
"Mobile and the Amazon app in particular are probably partly responsible for this," said Greg Sterling, vice president of strategy and insight for the Local Search Association.
Consumers prefer apps to services like Google, Bing and Yahoo when searching from a mobile device, he told the E-Commerce Times. "Searching with an app is a more efficient and cleaner experience than trying to search with Google."
What does that mean for Google?
"It means Google's dominance of the search ecosystem is starting to decrease," said Yory Wurmser, a retail analyst for eMarketer.
"It's a threat to Google's business model because Google isn't the intermediary anymore," he told the E-Commerce Times. "People are going directly to Amazon."
Mobile Window-Shopping
While consumers prefer searching through apps on a mobile device, it's a different story when it comes to buying something.
Eighty-one percent of consumers said they still preferred their desktops and laptops to buy things, BloomReach noted. Nearly two out of three (64 percent) said the challenges of smartphones — smaller screens, typing, etc. — negatively affected their willingness to make a purchase.
No matter how Amazon is accessed, though, it seems to be the place to go — and go first.
"The content, customer service and other elements have made Amazon the first stop for product-related searches," LSA's Sterling said.
"People know the inventory Amazon has is likely to include whatever they're looking for, and Amazon will have a lot of valuable information about it. That kind of content doesn't exist anywhere else when it comes to product," he pointed out.
"Research shows that more than 90 percent of Internet users are doing some kind of research before making purchase decisions," added Sterling. "Amazon is a primary tool — if not the primary tool — in those kinds of situations."
Meaningless Survey?
Search engines aren't the only ones feeling the sting of Amazon search — price comparison sites may be feeling it, too.
"Amazon has become the ultimate price-matching site," Tirias' McGregor said.
"They don't always have the best price, but they have such a broad selection because they represent so many retailers that it's the best place to go to do comparison shopping," he explained.
Amazon's growing dominance of product search will have limited value for its e-commerce operations in the long run, maintained Trip Chowdhry, managing director for equity research at Global Equities Research.
"This survey is totally meaningless," he told the E-Commerce Times. "Product search means nothing."
The fastest-growing regions for e-commerce in the world are China and India. Amazon has no e-commerce presence in China, and is third and struggling in India, he pointed out.
"Until Amazon shows profitability in e-commerce and they become a leader in China and India, the investment pieces are totally broken," Chowdhry argued.
"Amazon's e-commerce is going to be a total disaster in one or two years from now," he predicted. "Amazon's e-commerce site hasn't made a single penny, and I don't think it will."
Amazon did not respond to our request to comment for this story.