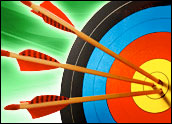 The interaction of connected consumer electronics and digital media is creating vast and limitless amounts of user data, now commonly coined "Big Data." Many new business models are forming around these data, but for advertising, data have always been at the core of its business. Data of all varieties and volumes enable stakeholders to invest proportionally to the value of their media assets — whether TV commercials, video programs, gaming apps, online publications or advertising messages.
Big Data create new ways that stakeholders can measure the audience. Traditional targeting has long been audience-based using demographic, geographic and time-based information. However, user data originating from content consumed on an Internet-enabled device is much more granular in nature — more data points are collected, supporting highly refined audience-targeting methods, including both audience-based and interest-based methods.
Audience-based data and targeting practices segment consumers based on who they are, the devices they use, and the media content they consume. Interest-based measures support techniques that pinpoint and engage consumers based on their interests and preference.
Audience-Based Measurement and Crossing Platforms
Parks Associates research for years has tracked the transition of media consumption to multiple new platforms. Media consumers are not glued to one device, so an immediate concern is one of audience duplication — spending the time and money only to target the same user multiple times.
Despite industry demand, there has been difficulty developing a standard that accounts for the overlap of traditional media and new media. A true cross-platform measurement approach quantifies unduplicated reach across broadcast and cable TV, the Internet, and mobile apps and Web properties. However, perpetual device fragmentation, differing data collection methods and reporting metrics, and the lack of an industry-backed system to standardize the process stifle industry efforts.
Video Metrics
Since 2006 when ABC released its TV programs online, TV networks and advertisers have been calling for a single-source video metric to evaluate the impact of video content as it is consumed individually and across multiple screens. A single-source video metric is necessary to understand total viewing levels that in turn determine program value and advertising effectiveness.
Content owners are highly dependent on the stability and growth of the new media ad market because it is important to receive credit for combined and unduplicated viewership regardless of the device on which the consumer views the program.
Demand for a single-source video measurement standard will grow even stronger as more consumers access video programs outside of traditional channels. Consumers increasingly are using computers, smartphones and tablets as platforms for video. The percentage of broadband households watching any kind of video on these platforms continues to rise.
For instance, traditional TV viewing remains steady at 83 percent of consumers in U.S. broadband households, but at the same time, viewers are more frequently watching their favorite video programs on mobile phones. Presently, media owners and brands are forced to cobble together disparate metrics to quantify the relative impact of alternative video viewing on traditional TV.
The merger of Nielsen and Arbitron may accelerate the development of a viable single-source video solution. In early 2013, Nielsen announced plans to acquire Arbitron for US$1.26 billion. Following months of regulatory review, the Federal Trade Communication approved the merger in late September. The consolidated firm will be the sole supplier of advertising currency for the major ad mediums — TV, online and radio. Arbitron's technology likely will supplement Nielsen's existing TV measurement methods to capture multiplatform exposure, including video views.
Audience Segmentation Profiling
Commonly referred to as "look-a-Likes" or "personas," audience segmentation models formulate large audience descriptions based on the characteristics of smaller subsets. This targeting technique drives greater user reach for digital media campaigns and is at the core of real-time bidding ad exchanges.
Ad agencies and their brand clients have been experimenting with and successfully using audience segmentation for some time. This targeting technique allows advertisers to infer consumer behaviors based on first-party data, such as information people provide via websites and social channels. The data then can be combined with purchase data (i.e., shopping behaviors) and other general‐interest interactions to further refine the audience segmentation schemes.
Advantages of Audience Segmentation by Industry TypeSegmentsBenefitsMedia Owners/Producers
Service Providers/Distributors
Quantifies and segments audiences to support content marketing and ad selling strategies
Heightens value of media asset by offering customized audience segmentation to increase scale and reach
Isolates and targets hard-to-reach audiences to enable themselves and brand clients to acquire new users, customers, or fans of a media channel
Ad Agencies/Brand Advertisers
Expands reach of desired customer prospects in real-time
Identifies audience distinctions across media channels
Quantifies audience behaviors within purchase funnel
Increases return-on-advertising spend (ROAS)
Minimizes ad waste
Third-party Ad Services
Obtains real-time audience targeting capabilities at scale to increase value of advertising inventory
Delivers ad messages based on brand's target audience characteristics
Supports real-time bidding platforms
Interest-Based Measurement
To target consumers based on their interests and preferences, advertisers and other industry players are turning to social networks to provide the necessary data.
Social networks produce massive amounts of interest-based data points, and they can be used to understand the effects of social interactions on cross-platform media use, brand perception, and product and service adoption. Advertisers obtain a new layer of brand insights from social media and can leverage this insight to deliver more personalized ad messages based on inference of preference. A few strategic collaborations announced in 2013 highlight trends in social media analysis:
Leading ad agency holding company WPP and Twitter announced a strategic partnership that integrates Twitter data to enhance WPP's ad management platforms. As part of the deal, WPP agencies use Twitter's suite of social media insights to heighten the efficiency of ad campaigns, enhance audience targeting, and expand real-time analytics for brand clients.
Media agency Starcom MediaVest Group plugged ShareThis' social media engagement ranking tool, the Social Quality Index, into its existing comScore Media Metrix software for media planning purposes. The SQI calculates and indexes how "social" a website's content is and benchmarks it against competing sites. This collaboration enables ad agencies to integrate social elements into media campaign strategies in order to drive higher user engagement levels.
Brands are increasingly interested in understanding how to leverage the growing database of social and video sharing activities of Pinterest and Instagram users. With this data, publishers and advertisers can strengthen their retargeting strategies. Even though Pinterest has yet to provide a public API, third-party measurement firms still have found ways to gauge Pinterest user activities. Image-based measurement provider Curalate collects Pinterest data using a Web crawler that examines image pixels. The firm reports more than 300 clients use its services to monitor Pinterest activities.
The most promising use of social media insights centers on improving TV network discovery and enhancing advertising. Until now, social TV measures could show the number of people who wrote about a TV show on Twitter, but they did not reveal the reach of audience that saw those tweets.

Built upon the idea that there is a causal relationship between social media engagement and live TV viewing, Nielsen and Twitter established a new metric — the Nielsen Twitter TV Rating — to provide industry insight on how social networks drive TV program tune-in time. Based on analyzing Twitter data, Nielsen revealed that Twitter updates cause an increase in TV viewership 29 percent of the time. This new social TV metric gives networks and advertisers who support the programs a broader picture of the reach and influence of social conversations around TV shows.
Creating Standards and Transparency
Over the next several years, new adverting strategies will proliferate on these emerging platforms, and by year-end, total digital ad impressions will exceed 17 trillion. However, there has been a slight decline in consumer comfort with personalized advertising — that which uses a consumer's personal information to deliver relevant TV, Internet, tablet and smart TV ads. (Comfort levels among smartphone owners remain unchanged.)
Given the expansive potential in the advertising industry, stakeholders need to develop smart ways to manage the Big Data in their audience metrics. The development of a unified audience metric standard is a difficult but important goal, and stakeholders should strive to provide full transparency to users with respect to tracking data as well as opt-out mechanisms.
The industry will be unable to maintain self-regulation if consumers cannot discover or understand the privacy management tools in place, which include the Digital Advertising Alliance's AdChoices Icon and Consumer Choice Page Icon. The former identifies companies serving targeted online ads, and the latter links consumers to a Web page that discloses the ways data target them and provides an easy-to-use, opt-out system. However, there is very low awareness of these measures among U.S. broadband households, with levels that have remained low for two years.
Facebook and Twitter are ramping up their advertising efforts, so there will be more attention in the media and the various industries on the data collected and how they are used. While they refine their audience tracking techniques, content owners, publishers and advertisers also must continue to provide appropriate consumer disclosures concerning the ways data is used for online tracking and ad targeting. Doing so will help ensure continued self-regulation of an industry that is poised for tremendous growth.