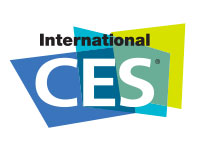 It's that time of year again. The Consumer Electronics Show will rock Las Vegas in early January. Companies are gearing up and hoping to do a good job of cutting through all the loud and distracting background noise to share their messages at the show. It's a tough job, since CES is full of industry analysts, media representatives, investors and customers — and they all want something different.
One of the big goals of companies at the show is to get lots of positive attention from attendees in order to punch their way onto the 2015 map. They all hope to get lots of good media and analyst coverage to help them build their businesses. That's the goal, anyway. Reaching that goal is more difficult.
I am a technology industry analyst. I have been to countless shows over countless years and attended countless briefings by countless companies. They are all trying to break through all the noise and be seen. I have found that only a few actually accomplish that goal.
Expect a Circus
As an industry analyst, every day I get calls from the media requesting comments on the stories they write. I also write weekly columns, publish daily press releases, give keynote speeches at meetings, and so on.
Here's what I've been doing for the last 25 years: I simply follow our changing tech industry, companies and technologies. Then I turn around and share with the world what I have learned and what I think about it. Since I've been doing this for a long time, I have developed my own best way to do things.
That's a problem. All good analysts have developed their own best ways to do things. In order to get good coverage, it's up to the companies to understand each analyst.
So, you would think it would be easy for any company to completely understand what I am looking for, right? To help me gather information that I can then write and talk about. To convince me why it is an active leader in its space.
Most companies don't do a very good job of this at all. Some do — but they are the standouts.
There is so much money being spent at CES, you would think every company would hit a home run. However, only a few actually either do a fair job or hit a home run. The rest try, but they strike out.
The reason for their failure is the difficulty of giving a personalized presentation to each visitor. Yet that's exactly what companies must do in order to be successful.
Some companies spend a fortune on booths at the show. Others have leggy booth girls, entertainers, costumes, and lots of lights and music to catch your attention.
They think this is all that is necessary to grab attention. That's great — except once they catch your attention, then they have just a brief nanosecond to say or do something intelligent and keep you there, before you are drawn away to the next loud booth.
How does a company capture your attention and keep you there?
Take Advantage of the Calm Before the Storm
One thing that works well with me is to schedule a brief phone briefing before the show. That's because there are too many interesting companies to meet with — and meetings are scheduled all over the place, making it difficult to keep a schedule.
An individual, one-on-one personalized briefing is still the best way to go. This is actually a good way to schedule an initial meeting, allowing each party to concentrate on the other.
This also respects the time limitations and restrictions both parties face. That is something that most wish they could do at the show. Fortunately or unfortunately, the show is huge and loud and like a zoo — for both parties.
At CES in years past, I used to get swept off my feet attending company meetings; joining breakfast, lunch and dinner briefings; and checking out smaller shows within the big show where select analysts, customers and media were invited to experience a more intimate event. I went to gala evening events as well — and more.
Oh, and did I tell you each of those events was in a different hotel or restaurant all over the Las Vegas strip?
It was exhilarating, exhausting and MADDENING! That's the atmosphere companies are trying to stand out in. Every company tries to be bigger than it was last year. That's the challenge.
After seeing many companies each day, trying to process and make sense of what you heard at the end of each day, as well as at the end of the multi-day event, is incredibly difficult. It's like trying to find the orange and banana after they have been blended into a juice drink.
So, as much as executives want to use CES to promote their companies, it's important to pull back the camera and think about the show's real opportunities and challenges. Then, create a way to successfully connect with the people you want to meet.
My best advice for companies trying to have a successful show at CES is simple: KISS. Keep It Simple, Stupid.
Get Up Close and Personal
Realize that CES is a zoo. It's not the place for a real, in-depth briefing about any company or any technology. CES is not the time to expect any presentation to be useful or memorable compared to an individual briefing for analysts or investors.
Some can do a good job hosting an in-depth session — but they are the few. There are shows inside CES, and there are separate shows held in Las Vegas at the same time. The companies and organizations that participate in them hope to capture a slice of the analyst or investor pie.
However, the vast majority of meetings should be light, simple and general.
CES, and any trade show, actually, should be viewed as a social experience. Think of the kind of atmosphere where you invite analysts or customers or investors to a day at a golf tournament, or to a resort in Palm Beach. Sure, business is discussed — but it is mainly a way to get closer on a personal level.
That's the home run. If you can strike up a successful relationship with your guests, one step at a time, then you can discuss business in more detail later. That discussion will be between people who have a greater interest in listening to each other.
CES is not the place to close a new order or win over a new analyst or investor. Rather, it should just be considered a great first step or a place to further bond if you already have met with or worked with the analyst.
It's a place to discuss what you do, and learn what the analyst covers and how. Then both of you can decide on best next steps. You can determine whether you are on the same page, and whether you want to take the relationship to the next step, which would be a more private, in-depth meeting and briefing.
If so, then CES could be the first step in building a long-term and high-quality relationship that benefits you both.
Now, excuse me — I have to pack.