Samsung has purchased mobile payments firm LoopPay to create its own digital wallet. Samsung already was an investor in the startup, along with Visa and Synchrony Financial.
LoopPay's contactless magnetic secure transmission technology works with magnetic stripe readers.
LoopPay could work with about 90 percent of existing point of sale terminals with no additional infrastructure required, according to Samsung.
"Visa and Synchrony were partners of ours, and we felt this technology could turn POS terminals into contactless receivers," Samsung Global Innovation Center spokesperson Sheryl Seitz told the E-Commerce Times. She declined to discuss the terms of the deal.
Going Toe to Toe With Apple
Apple Pay uses near field communication technology, which is also used in Google Wallet.
The LoopPay purchase sets up Samsung as a formidable opponent to Apple Pay, which accounted for 1 percent of mobile payment transactions within six weeks after its launch last fall. Google Wallet, which has been around since 2011, held just a 4 percent share of the market, while PayPal owned 78 percent. Square claimed 18 percent.
"The one major advantage LoopPay/Samsung has over NFC and Google/Apple Pay is that currently it does not require a separate terminal to accept payments," noted Andrew Stern, digital media editor for Copper Mobile.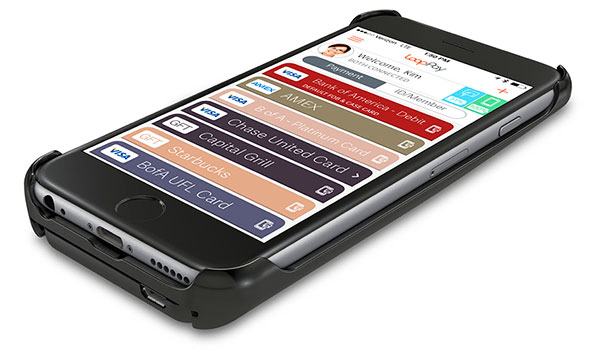 However, "as the industry transitions away from magnetic card readers, LoopPay might have some catching up to do," he told the E-Commerce Times.
Here Today, Gone Tomorrow
Transition away from mag card readers? Yes — Visa, MasterCard and American Express say banks or credit card issuers will have to accept liability for misuse or abuse of mag stripe cards starting in October.
They are pushing adoption of EMV cards, which generally are considered safer than mag stripe cards.
An estimated 575 million EMV cards will be issued in the United States by the end of this year, the Payments Security Task Force has predicted.
Apple Pay will be sitting pretty because "it revolves around NFC, which is a completely separate module from the pre-existing card reader," Copper Mobile's Stern said. "For Samsung, this could become a bigger problem if LoopPay's magnetic signal only works at swiping terminals as opposed to EMV terminals."
Still, mag card readers won't all be replaced in one swoop, and that "will give Samsung and LoopPay's engineers time to work out the kinks of a payment process that no longer uses magnetic readers," he suggested.
Samsung's Seitz could not say whether Samsung plans to modify LoopPay's technology to work with EMV readers.
Technology Isn't Everything
Perhaps the biggest challenge Samsung will face will be to gain acceptance for its mobile wallet.
Apple has been canny about pushing Apple Pay, signing up with banks, retail stores and startups, and getting banks to give it a cut of the take. Earlier this month, long-term Apple partner JetBlue announced it would accept payments through Apple Pay.
Samsung's ability to match Apple's marketing savvy may play more heavily into determining the success of a Samsung mobile wallet than the technology alone.
Samsung may implement LoopPay in the Galaxy S6, according to Korean publication DD Daily Report.
However, Samsung's Seitz declined to comment on that rumor.
Spreading the Happiness
Samsung's entry into the mobile wallet market likely will give the mobile payments industry, which is flagging in the U.S., a much-needed boost.
"With the two biggest phone hardware players throwing their weight behind mobile payments, they're sure to move the needle," Copper Mobile's Stern predicted.
Further, "I see this as a rising tide floating all boats when it comes to consumers," he said, "because we're the ones that will get to enjoy a more secure, more seamless, more effortless payment process — regardless of whether you're using Android with Google Wallet, or Samsung and LoopPay, or [iOS with] Apple Pay."