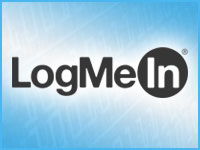 LogMeIn on Tuesday announced that it will be shutting down its free service and unifying its existing portfolio of paid products in a single offering.
Existing users of LogMeIn Free will be given seven days from the next time they log on to the service to upgrade to the premium service at a discounted price of US$49.
LogMeIn was an early pioneer in what's known in business circles as the "freemium" model: A company offers a free version of its product to attract users in the hope of upselling a premium version and converting them into paying customers.
"You do freemium to disrupt the market, get a product in as many hands as possible, and spread it by word of mouth," said Craig Vercolen, senior director for corporate communications for LogMeIn.
Market Victim
After 10 years, though, market conditions no longer were favorable for a free version of LogMeIn, Vercolen told the E-Commerce Times.
"It's not that it's not bringing us users," he explained. "It still is. We're still getting good conversions. It's just that the market has matured to the point that there's not a lot of room left there."
Ten years ago, everyone lived on their PCs.
"You'd use remote access to get to your stuff," Vercolen continued. "Today, a lot of that stuff lives in the cloud, so remote access isn't just competing with other remote plays, but with cloud plays as well."
Given those market conditions, LogMeIn was faced with a decision: Exit or choose a new path. It chose a new path.
"We have other products in our portfolio that we offer on a freemium basis, so this is by no means an indictment of freemium," said Vercolen.
"This gives us an opportunity to focus on a premium product that, admittedly, may meet more needs than a lot of our free users have today," he added, "but we certainly [met requirements] for the uses of some of our bigger customers," Vercolen added.
Refocusing Resources
Scrapping LogMeIn Free allows the company to focus its resources on current growth opportunities, such at its Web meeting app, Join.me, Vercolen explained.
"It's easily our fastest-growing product, and it's only three years old," he said. "Today, 70 percent of our users are introduced to LogMeIn through Join.me."
Nevertheless, some remote control offerings continue to see benefits in their freemium offerings. "We get a lot of customers from our free users," Neal Phillips, a sales rep for TeamViewer, told the E-Commerce Times.
While TeamViewer doesn't expect customers to upgrade to a premium version if they just use its software for private use, it hopes users will like its app so much, they'll talk their bosses into buying a commercial license, Phillips explained.
Programs like TeamViewer are becoming rarer, though.
"For the most part, the applications out there now are more paid for this kind of product," said Ratesh Dhir, CEO of iTeleport.
Delicate Balance
iTeleport sells its software, but it only charges a one-time fee of US$24.95 — some competitors require annual subscriptions — and it allows a single license to be used with an unlimited number of machines.
As one of the first remote access products for the iPhone, iTeleport always has been a paid app.
However, the company did experiment with offering free use for a limited trial period.
"We've seen that when you shift from free to paid, you can have a problem there," Dhir said.
Although the freemium model continues to be used, it can frequently backfire on those who use it.
"There have been a lot of companies that have tried the freemium model and found that it didn't scale, so they either had to go to a fully free model or fully paid," Rob Enderle, president and principal analyst of the Enderle Group, told the E-Commerce Times.
Businesses using the model have to strike a delicate balance to be successful. "If the free product is junk, users won't try the product and you won't be successful," Enderle explained, "and if it's too good, they never buy the premium product and you're not successful."