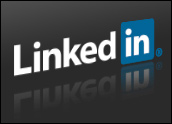 LinkedIn on Thursday announced its intent to complete the acquisition of online business school Lynda.com by the close of 2015's second quarter.
The deal, about 52 percent cash and 48 percent stock, is valued at around US$1.5 billion. The terms are subject to adjustments, however, and there was still plenty of time left to make them when the agreement was announced.
The two businesses are very different, but their ultimate goals are the same, said LinkedIn CEO Jeff Weiner.
"Lynda.com's extensive library of premium video content helps empower people to develop the skills needed to accelerate their careers," he noted. "When integrated with the hundreds of millions of members and millions of jobs on LinkedIn, Lynda.com can change the way in which people connect to opportunity."
Making It Stick
Lynda.com will continue to function as usual until LinkedIn's acquisition is complete.
For the venture to be successful, Lynda.com will need to retain much of its autonomy when it officially joins LinkedIn, suggested Rob Enderle, principal analyst at the Enderle Group.
Lynda.com predates LinkedIn, he pointed out. That means its culture is older, and LinkedIn will be wise to respect that.
"So for LinkedIn not to destroy this acquisition, they're probably going to have to keep their fingers off of it for the most part," Enderle told the E-Commerce Times. "If they start an invasive merger — changing out the executives, process and policies — they'll do what HP typically does to an acquisition, which is destroy it."
While things could sour if LinkedIn handles the merger more like HP than Dell, the company is about to gain a precious resource that could give it more staying power.
The education Lynda.com brings to LinkedIn is "stickier" than contacts, Enderle said. People giving into LinkedIn's aggressive email campaigns may finally stop by to add a few more contacts, but they may stick around for the library.
"It's turning into a one-stop-shop for people seeking to better themselves through jobs and education — and it makes LinkedIn more valuable," he noted. "It makes them much more able to defend against incursions from Google or Facebook or other big competitors that might want to take some of this business away."
The LinkedIn Rivals
LinkedIn's acquisition of Lynda.com places the company in a better position to ward off Google and Facebook, but Twitter may be the biggest challenger to its core business.
Twitter is much less invasive than Facebook, and it's a better resource than LinkedIn for connecting with clients, observed Kaitlin Atkinson, vice president of business development at StatSocial.
"Twitter is a phenomenal tool for both reading content and learning about influences," she told the E-Commerce Times. Twitter is a great, open platform on which you really can learn new information."
Consider an email marketing training course Atkinson has been taking, for example. If she has a question, all she has to do is add a hashtag to her query on Twitter, and she'll then receive responses.
There's still much work that LinkedIn will have to do in order to succeed with Lynda.com. To do so, LinkedIn will need to fix underlying issues that have been punted down the line over the years, according to Atkinson.
While LinkedIn may been keeping direct competitors out, one of the company's biggest issues has been keeping its own user base tuned in, she pointed out. Big brands tend to network and train internally — facts LinkedIn must face eventually, she said.
"I feel like LinkedIn has really cornered the market," Atkinson observed, "but their biggest obstacles are being able to segment [their target markets] and roll out these things correctly." End