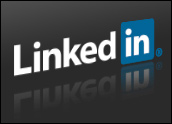 LinkedIn on Monday launched an invitation-only private beta of LinkedIn Live, a streaming video feature. The service initially will be available in the United States.
After the invitation-only period, LinkedIn will post a contact form on its website for others who want to participate in the beta.
The company will broadcast live content from conferences, product announcements, Q&As, and other events led by influencers and mentors, as well as earnings calls, graduation and awards ceremonies, and the like.
"This is a focused service for business content," said Rob Enderle, principal analyst at the Enderle Group.
Live streaming is "a late communications and media strategy for LinkedIn," noted Ray Wang, principal analyst at Constellation Research. "Live events, training and interactive discussion are good growth areas."
LinkedIn has selected third-party developers of live broadcasting streaming services that creators will work with to create and post live video on the site: Wirecast, Switcher Studio, Wowza Media Systems, Socialive, and Brandlive. More developers will be added soon.
Microsoft will provide the encoding.
Live Video on the Rise
"This is Microsoft's chance to enhance its social graph," Wang told the E-Commerce Times. Video "is the fastest-growing segment, and videos of 30 seconds or less are the most popular segment."
Video is the fastest-growing format on LinkedIn's platform.
Millions of subscribers have used video, and live video has been the most requested feature, said Pete Davies, LinkedIn's director of product management.
Video ads get 30 percent more comments per impression than other ads, according to LinkedIn. Members watch video almost three times longer than they view static sponsored content.
LinkedIn Live videos might incorporate ads later, suggested Peter Roybal, LinkedIn's principal product manager on the video team.
Late to the Game
LinkedIn is late to the streaming video arena; Facebook, Twitter, and Amazon (Twitch) already offer live streaming video.
For example, IBM is live streaming Chairman Ginni Rometty's address at #Think2019 livestream on Twitter.
Vimeo, DaCast and BrightCove are among the top 10 best live streaming platforms for professional and business use, according to DaCast.
"While LinkedIn is late to the party, it's a natural extension of what it provides — networking in a business context," remarked Rebecca Wettemann, vice president of research at Nucleus Research.
"Given Microsoft's capabilities in artificial intelligence and machine learning, there's a lot LinkedIn could do to differentiate what it provides and monetize its offering," she told the E-Commerce Times.
About 73 percent of all Americans engage with YouTube, said Clodagh O'Brien, content marketing manager at the Digital Marketing Institute. Video digital marketing is "a top-tier, incredibly effective digital marketing tool."
The use of live videos is "one of the fastest rising stars in digital marketing," she noted. Live streaming "is especially big for digital marketing when combined with influencer marketing."
Better Than DIY
Many companies and event organizers offer their own live streaming videos on their own sites, but these "often suck and don't perform well because those companies lack the kind of relationships with telecom companies that Microsoft, due to their scale and partnerships, can access," Enderle told the E-Commerce Times.
"I recall an event where Google pulled the plug because the cameras were picking up music which was copyrighted, creating an instant disaster," he said. "Microsoft will avoid problems like this due to the business focus."
Further, LinkedIn streaming videos "should be very competitively priced, even without ads, due to economies of scale," Enderle noted.
LinkedIn's partnership with third-party streaming service developers will provide "variety, a hedge against failure, and more potential reach," because of the breadth of partners, he suggested. These factors "will enhance the service if those partners are managed well, and Microsoft has a history of managing partners well."
Monetizing LinkedIn Livestream
Using Azure Cognitive Services to provide a subscription service of sector-based alerts or summaries of streaming content "would be something many business users would pay for," Wettemann said.
The possibility of putting ads into the service drew mixed responses.
"Building in ads isn't a good idea," Wettemann said. "Consumers hate it, and business users are unlikely to tolerate it. If LinkedIn is to be successful in differentiating its streaming service as a business tool, it needs to act like one."
Although the ads "will likely be a turnoff, [that] probably won't prevent people from watching video within LinkedIn," suggested Nicole France, a principal analyst at Constellation Research. "It's amazing the threshold people seem to have developed for such ads."
Because LinkedIn Live is focused and business-oriented, it "will be able to effectively use a blended advertising fee model," Enderle said.
However, Microsoft has been "having trouble with Skype of late, and those problems created a cloud over this offering," he added.
"The good news is," said Constellation's Wang, is that "they went with ecosystems, not Skype for business."