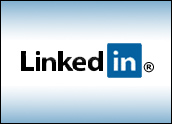 LinkedIn took the first step toward opening up its walled garden with the introduction on Tuesday of a feature that lets members follow 150 of the most influential thought leaders on its network.
These super-influencers include President Obama, Mitt Romney, motivational speaker Tony Robbins, British mogul and daredevil Richard Branson, and Craigslist founder Craig Newmark.
Much like people can do on Twitter, they can follow these influencers, read what they're saying and comment directly on their posts.
More About the Panel
In addition to updating their status, the 150 super-influencers will begin posting original comment, in longer forms, on LinkedIn. These will include videos, photos and Slideshare presentations.
The initial lineup includes "The six lessons I live by," from Ari Emanuel, co-CEO of global talent agency William Morris Endeavor; "It's not about you: the truth about social media marketing," by publisher Tim O'Reilly, founder and CEO of O'Reilly Media; and "Impact of poverty on nutrition" by celebrity chef and authorMarcus Samuelsson.
There is no set schedule for the frequency of contributions from the influencers. "We believe that the direct access to, and feedback from, our professional audience will ultimately help drive and tailor the kinds of content influencers will continue to post," LinkedIn spokesperson Julie Inouye said.
LinkedIn members who follow influencers will have access to all public updates posted by the influencers, including status updates, shared news articles, and original and longer-form posts, Inouye pointed out.
LinkedIn will expand the list of influencers on the panel from among members who are widely recognized thought leaders as well as movers and shakers within industries. Just in case, the site is asking those interested in becoming an influencer to submit their requests for inclusion on the panel.
Leveraging the Wisdom of the In Crowd
"LinkedIn members are gaining access to unique professional expertise and insights from some of the most influential industry thought leaders on LinkedIn," Inouye, the social networking site's spokesperson, told TechNewsWorld.
"LinkedIn has been experiencing huge momentum, particularly around new products and everyday tools we're making available to 175 million members in more than 200 countries and territories," Inouye continued.
"The ability to now follow thought leaders on LinkedIn only helps us to add even more value to the kinds of information professionals can use to be great at what they do."
Promises, Promises
"It's ridiculous," snorted Lon Safko, social media entrepreneur. "President Obama doesn't have time to personally tweet or send or read messages on LinkedIn. If he did, he'd be irresponsible. I want him running our country, not on Twitter and LinkedIn."
In any event, it's not likely that the influencers will personally interact with LinkedIn members, Safko told TechNewsWorld. In the case of Obama, "at best, it's only interns communicating with us."
However, "for the most part, I'm sure the communiques will be the account holders' original thoughts and might be helpful," Safko remarked.
The Pressure to Remain a Player
LinkedIn is under considerable pressure from Google+ and Facebook. It is ranked third by eBizMBA after Facebook and Twitter.
"LinkedIn is facing the two biggest problems that all social networks face, competition for eyes and how to monetize," Safko said. [Facebook and Twitter] are mega competitors."
Another competitor is Branchout, which bills itself as the leading professional network on Facebook, and publishes a Facebook app. It has more than 25 million users.
Meanwhile, sites such as the Fraud Force Online Community, launched by Iovation recently for fraud professionals, and At The Pool, are springing up.
The super-influencer panel "will have very little impact on LinkedIn's subscribership" because people who want updates from industry and political leaders are already on the network, but "it will make for good press, which won't hurt any," Safko remarked.