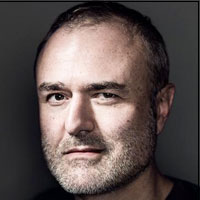 Gawker Media owner Nick Denton on Thursday revealed that Gizmodo, Lifehacker, Kotaku, Jalopnik, Jezebel and Deadspin will continue with their current writers and other staff members following the company's sale to Univision, but that neither he nor Gawker.com will be included in the transition.
The Gawker sites will be joining The Onion, ClickHole and other Web properties in Fusion Media Group, Univision's digital operation, Denton wrote in a memo to employees.
Gawker Media earlier this week announced the deal to sell its properties to Univision, which offered US$135 million in a bankruptcy auction. The purchase price was confirmed through sources familiar with the agreement and documents filed in U.S. Bankruptcy Court in Manhattan.
Gawker had filed for Chapter 11 bankruptcy protection after professional wrestling legend Hulk Hogan won a $140 million invasion-of-privacy case centered on the publication of a sex tape involving Hogan and the wife of his best friend.
"We have not been able to find a single media company or investor willing also to take on Gawker.com. The campaign being mounted against its editorial ethos and former writers has made it too risky," Denton explained in his memo.
Denton was referring to the very bitter and personal struggle with billionaire Peter Thiel, who secretly spent millions to back Hogan's legal case. One of Gawker's publications had outed the conservative investor's sexual preference many years ago.
"Even if the appeals court overturns this spring's Florida jury verdict," he wrote, "Peter Thiel has already achieved many of his objectives."
Denton plans to "move on to other projects, working to make the web a forum for the open exchange of ideas and information, but out of the news and gossip business," he added.
Surprise Suitor
Univision was one of only two bidders for Gawker and a last minute one at that. Early in the process, Ziff Davis had made a stalking horse bid of $90 million, according to court documents.
Although Univision was not on the radar of many media watchers, the company has accumulated a number of media assets recently, and it appears well positioned to tranform itself into a multicultural powerhouse for the next generation of digital media.
Univision last year acquired The Root, the leading digital news publication for African American audiences. The Root reaches an average of 5 million unique users monthly, according to Comscore.
Univision early this year took a minority stake in The Onion, a top comedy and satire site, with more than 25 million users. It also bought Disney/ABC Television's stake in the companies' joint venture Fusion, a 24-hour English language news and lifestyle network, which had been losing money since its 2012 launch.
Univision reported net income of $74.7 million in the second quarter on revenue of $800.3 million, compared with a year-ago net loss of $23.5 million on revenue of $715.9 million.
Down, Not Out
The Gawker Media deal signals that while the brand has been seriously damaged by the Hogan episode, most of its properties still have the potential to deliver value over the long haul, as digital media companies struggle to find an audience and turn a profit.
"It is another example showing that sites that bring in a big audience have a lot of value upstream even if they do come with baggage," Rick Edmonds, a media business analyst with the Poynter Institute, told the E-Commerce Times.
"Gawker came down on the wrong side of journalism with their Hogan reporting and basically ended up establishing a precedent for libelous activities on the Web," said Michael Jude, a program manager at Stratecast/Frost & Sullivan.
"As such, they are not terribly attractive to other new sources who are attempting to establish their creds for objectivity," he told the E-Commerce Times.
"Univision, though, as a real outsider, doesn't really have to prove anything right now but wants to gain readership," Jude added.
Univision should come out of the process free of concerns that Hogan or other creditors will come after them in an effort to collect, according to Peter Vogel, a partner at Gardere Wynne Sewell.
"Whenever assets are purchased from a bankruptcy court, the purchaser always gets clean ownership rights, so I doubt that Univision has any risk," he told the E-Commerce Times. Creditors in the bankruptcy case likely will have to settle for cents on the dollar.