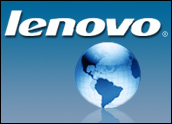 It appears Lenovo is getting ready to bring smartphones to the U.S. market. After acquiring the IBM Thinkpad line of computers, this company has gone from virtually unknown in the United States to one of the heavy hitters. Now Lenovo is entering the smartphone business. Will it be successful?
In China, Lenovo is a strong brand name. Since its acquisition of the IBM Thinkpad business, it has been building its brand in the U.S. market as well. The problem is that the traditional laptop business has softened since the iPad's arrival a few short years ago, triggering the tablet boom.
Only a very few PC companies are holding their own. Lenovo is one of them. It is closing in on the No. 1 laptop marker. What's new? It is also the second-largest smartphone maker in China. Samsung is No. 1. The PC business has been changing. Now smartphones will play a role, and companies that can play in multiple segments stand a much better chance of success.
Apple is building and blending its computer, iPhone and iPad tablet businesses together under its iCloud. This combining of different industries will be Apple's key to success. Standalone computer businesses are struggling, because they only offer one piece of this puzzle.
Samsung is like Apple, in that it sells Android-based phones like the Galaxy S4 and tablets like the Galaxy Tab. It is moving in the cloud direction as well.
This move to sell devices in all these categories and blend them together in the cloud is the future.
Path to Leadership
That brings us to Lenovo. Believe it or not, I think Lenovo may start to look more like Apple and Samsung going forward, by building out its business in these different sectors and blending them together under the Lenovo cloud.
This will take time — but it will take time for all competitors in the space to change — and now is the time.
The new Lenovo smartphone business looks successful so far in China. It is also expanding to other countries like India, Russia and Indonesia. The United States looks like it will be one of its next markets within a year.
The U.S. market won't be easy — it never is.
The global smartphone market is very tough. Samsung and Apple are the two leading manufacturers, but many companies are gunning for the No. 3 position. Companies like BlackBerry, Nokia, Motorola, HTC, LG, Huawei, Sony and several others will compete fiercely with the new Lenovo smartphone brand.
That means success for Lenovo in the smartphone and cloud business is not guaranteed. However, it does have an interesting mix, and that — along with its marketing — could spell success. Marketing is key.
All About Brand-Building
Going forward, we can expect to hear much more about the new and expanded Lenovo universe. It's all about marketing — creating a brand and image that attracts customers.
When we think about the Lenovo brand today, we think about computers like the Thinkpad. Going forward, if it is successful in expanding its brand identity, we will think of Lenovo in terms of computers, smartphones and tablets — all tied together under the Lenovo cloud. The first thing I would expect to see is brand names built for these different groups.
The wireless business is changing from being tech-oriented to focusing on fashion. The way we market is changing from emphasis on tech to emphasis on emotion. Customers have to want the brand. Each and every brand must be a player in this new world, or it will fail.
If Lenovo is successful, its name will take on a new meaning. Will it be? We'll have to wait and see. However, the senior executives at the company seem to understand the challenge and the new game.
Today Lenovo market share in the smartphone segment is nonexistent in the U.S. It's not even a blip on the radar compared to companies like Apple, Google and Samsung. However, the future of the industry looks very different. Companies will start to sell more devices from different segments and connect them all in their cloud. Leadership may change. There is a real opportunity going forward.
Tomorrow will be very exciting, but it will look very different. We know what the industry looked like five and 10 years ago and how different it looks today. So the next question is, what will it look like five and 10 years from now, and who will lead? That's the big unknown.
One last thought: If Lenovo wants to mimic Apple and Samsung, what brand name will it give its new smartphone? Does ThinkPhone ring any bells?