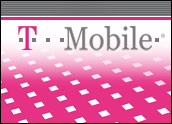 T-Mobile CEO John Legere was his usual controversial self when he took the stage at the company's Un-Carrier 5.0 event on Wednesday, striding on after being announced like a wrestling champ and lacing the air with profanities.
AT&T and Verizon were "greedy bastards" that were "raping" customers, he fumed. "Maps and charts and promises — and happy families running through the goddamned store," he said, describing the marketing campaigns of Sprint and the two leading carriers. "What the f*ck do I care about that?"
Legere also criticized Amazon for offering its new Fire Phone exclusively on AT&T.
"It's nice to see someone kick a little butt in the carrier space," Rob Enderle, principal analyst at the Enderle Group, told the E-Commerce Times. "Lord knows the carriers need it."
Anger isn't everything, though, and Legere tempered his outbursts with offerings for customers, announcing a free music streaming deal with Pandora and a seven-day free iPhone 5s test drive.
Wall Street appears to be largely unmoved, with T-Mobile's share prices creeping up 10 US cents Wednesday to close at $33.06, and dipping 38 cents to close at $32.68 Thursday.
Killing Them Softly
Legere announced Rhapsody UnRadio, an Internet radio service similar to Pandora that will be available free to owners of iOS or Android devices with T-Mobile's Simple Choice plan on its 4G LTE network.
T-Mobile customers on the company's other plans will have to pay $4 a month.
Users can skip all they want; they can choose their own music from a catalog of 20 million songs, mark favorite songs, and save them automatically for replay.
They can stream those songs on demand or download them. They can create their own stations. A new feature, TrackMatch, lets users identify songs heard anywhere and save them for replay or create stations around them.
The iPHone 5s Test Drive
Legere also announced T-Mobile Test Drive, which lets consumers test drive an iPhone 5s with unlimited nationwide service for seven days, at no charge.
After the test drive, customers just have to drop off the device at any T-Mobile store. There are no strings attached, there is no obligation, and customers don't have to put any money down.
They will have to provide credit or debit cards, though, and failing to return the phones within the time limit will set them back $700 plus tax.
T-Mobile Test Drive commences June 23, and the company expects a million consumers to sign up for the program.
Not-so-Still Waters Run Deep
Legere's performance Wednesday "verged on the vulgar at times, was fun, and often quite funny at the same time," remarked Rich Karpinski, a senior analyst at the Yankee Group. He "certainly is one of a kind — but he's not in a business-as-usual situation."
When parent company Deutsche Telekom appointed Legere CEO in September 2012, T-Mobile was flailing — it was the only wireless phone company that was not carrying the iPhone, and it was still reeling from the aftermath of regulators' denying AT&T's $39 billion bid for it in 2011.
"The company is growing pretty strongly now, and clearly it's not a fluke," Karpinski noted.
Legere has been in the telecommunications business for 32 years. He led Global Crossing after it filed for bankruptcy to recover enough over 10 years to be sold, in 2011. He slashed capital spending from the 2001 figure of $3.2 billion to a relatively measly $250 million in 2002. Over time, he halved the company's workforce, and he relocated its headquarters from Beverly Hills, Calif., to lower-cost Florham Park in New Jersey.
On being appointed T-Mobile's CEO, he struck a deal to carry the iPhone, swapped out free sodas in the corporate offices for vending machines, halved merit-based pay increases, ended a program to give long-term employees free phones, cut smartphone subsidies for customers, and launched a $4 billion plan to modernize the company's networks.
"I think he is doing wonders for T-Mobile and the industry," Enderle said, "but he needs to do a far better job getting the cool phones — for example, the Amazon Fire Phone."