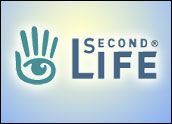 Millions of people have created avatars that live in Internet virtual worlds. Those virtual worlds include Second Life and Maple Story, as well as video games.
Although these virtual worlds and games are used regularly by individuals around the world, few consider the ownership and other legal rights associated with their virtual activities. There has been some interesting litigation, particularly with Second Life, that sheds some light on those rights, and brings these issues out of the virtual world and into the real world.
Big Business in Second Life
Second Life celebrated its 10th anniversary in June. Some readers may think Second Life is nothing but a game, but Second Life claims that there are more than "50 million user hours a month and over (US)$500 million user transactions each year."
In the first 10 years of Second Life, "36 million accounts were created, $3.6 billion (that is real money!) was spent on virtual assets and the … total time users spent on SL is 217,266 years," according to Wikipedia.
Contract Terms in Second Life
We all know there are laws that address the use of Internet activities. For example, the 1998 Children's Online Privacy Protection Act would preclude any child under age 13 from participating in Second Life. Since there are regions in Second Life that have "Adult Only" content, Second Life goes further by including in its Terms of Service this provision: "You affirm that you are at least 18 years of age, or the age of legal majority where you reside if that jurisdiction has an older age of majority."
Of course, younger children can affirm that they are 18; it is not really possible for Second Life to know for sure the age of the person registering. I still enjoy the 1993 New Yorker cartoon that has two dogs sitting in front of a computer. One dog says to the other "On the Internet nobody knows you're a dog!" So how can Second Life really know?
There are a number of real life businesses that are active in Second Life, including Dell, IBM, Unilever, BP and ManPower. For instance, Dell and IBM sell computers to avatars in the hope that their real-world counterparts will be inclined to buy the real Dell and IBM computers. The U.S. Army recruits avatars with the hope of convincing their counterparts to join the real Army. Most avatars have active lives in Second Life and purchase virtual islands, houses, offices, animals, apparel and automobiles.
The monetary system is Linden dollars, or L$, since Second Life is owned by Linden Research. Second Life allows users to buy Linden dollars so their avatars can buy and sell virtual property and goods. Since Linden dollars are virtual currency, the ToS provision Second Life relies on to protect itself states the following:"You acknowledge that Linden Dollars are not real currency or any type of financial instrument and are not redeemable for any sum of money from Linden Lab at any time. You agree that Linden Lab has the right to manage, regulate, control, and/or modify the license rights underlying such Linden Dollars as it sees fit and that Linden Lab will have no liability to you based on its exercise of this right. Linden Lab makes no guarantee as to the nature, quality or value of the features of the Service that will be accessible through the use of Linden Dollars, or the availability or supply of Linden Dollars."
Second Life ToS expressly define "Linden dollars" as nothing more than virtual tokens purchased from Linden Labs for real dollars and exchangeable in Second Life for ownership of virtual property. However, since the Linden dollars are licensed to the avatars in the form of computer software, the valuation of Linden dollars is more complex than that of real money.
All of Second Life is actually computer software created and owned by Linden Research, which claims ownership of all intellectual property. Interestingly, since the virtual property in Second Life is actually software, one might wonder whether Second Life users could actually acquire any rights at all other than a limited license to use Second Life's intellectual property.
There are also ToS provisions dealing with gambling. Second Life limits gambling with the following: "It is a violation of this policy to wager in games in the Second Life environment operated on Linden Lab servers if such games: 1. Rely on chance or random number generation to determine a winner, OR 2. Rely on the outcome of real-life organized sporting events,
AND provide a payout in
1. Linden Dollars (L$) OR2. Any real-world currency or thing of value.This includes (but is not limited to), for example, Casino Games such as: Baccarat, Blackjack, Craps, Faro, Keno, Pachinko, Pai Gow, Poker … ." These and other provisions make the contractual obligations imposed on users of Second Life extremely complicated. Do users actually read the ToS? I addressed the issue of most users ignoring ToS in a previous article entitled "Who Reads Terms of Service, Privacy Policies or Click Agreements?"
Legal Advice
Because there are so many complex legal issues in virtual worlds and games, the American Bar Association in 2008 published Benjamin Duranske's book, Virtual Law: Navigating the Legal Landscape of Virtual Worlds.
Duranske's book is the definitive writing on the subject, discussing virtual evidence that includes chat and user activity logs and video clips, as well as virtual criminal law, which includes gambling, stalking, financial fraud and virtual prostitution.
Where do you bring a dispute in Second Life?
Marc Bragg was a real estate lawyer in Philadelphia who joined Second Life to develop a virtual real estate business. Bragg acknowledged that Second Life consisted of Linden's computer code, but he claimed that he received "title and ownership rights separate and apart from the code itself."
Further, Bragg distinguished the property right from its material manifestation by claiming that members' valuables in Second Life are "stored as electromagnetic records" on Linden's servers.
Linden Research claimed that Bragg could not convey title to any property and that it had merely granted him "a license to access Linden's proprietary server software, storage space, and computational power that enabled the experience of the 'virtual land' in Second Life."
Linden Research froze Bragg's account for allegedly violating the ToS. Bragg claimed that Second Life had improperly seized his property.
In 2006, Bragg filed a lawsuit — Bragg v. Linden Research, Inc. — in federal court in Pennsylvania.
Linden Research claimed that its ToS required all disputes be arbitrated in California. Ultimately the judge ruled that federal court in Pennsylvania was proper because the avatar of Phillip Rosedale (founder of Second Life) invited residents of Pennsylvania to attend town hall meetings in Second Life.
Second Life Avatar Class Action Settles
In November 2012, U.S. Magistrate Judge Donna M. Ryu (Northern District of California) in the case of Evans v. Linden Research, certified a class of "persons whose assets, including virtual items, virtual land, and/or currency in lindens and/or U.S. dollars, have been deliberately and intentionally converted by Defendant Linden's suspension or closure of their Second Life accounts."
The class included at least 57,000 Second Life property owners who lost their virtual property. The case eventually settled for $172,000 of real money (43 million Linden dollars) according to the American Lawyer.
Since all property in Second Life is actually computer software, Linden Research argued against the notion that virtual property was real ownership of tangible property. Judge Ryu devoted a great deal of time to analyzing the meaning of ownership of virtual property and ruled that "Second Life users own copyrights in the virtual land and items that they purchase or create."
Conclusion: As virtual worlds and video games become more entrenched in society, there will be more lawsuits addressing virtual money and property, because that virtual money and property were purchased with real money. Stay tuned for further cases.