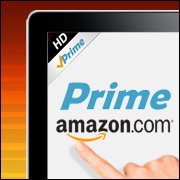 Four former delivery drivers for Amazon Prime Now, or APN, last week filed a lawsuit againstAmazon, arguing they should have been classified as employees rather than independent contractors.
The complaint also namesScoobeez, the courier service through which the four worked for Amazon;ABT Holdings, Scoobeez's parent company; and 10 John Does as codefendants.
Attorneys fromLeonard Carder filed the suit in California Superior Court in Los Angeles County.
They are seeking class-action status because the litigation "challenges an unlawful employment practice that applies to the entirety of the APN delivery driver workforce," said Beth Ross, one of the attorneys.
"The drivers are all treated the same, making adjudication of their employment rights in a single action appropriate," she told the E-Commerce Times.
Amazon and ABT did not respond to our request to comment for this story.
The Plaintiffs' Case
Scoobeez hired the plaintiffs — Taree Truong, Khaled Alkojak, Olga Georgieva and Cynthia Miller — to work exclusively for the APN delivery service, according to the complaint.
Amazon scheduled them to work regular shifts, paid them by the hour, and assigned packages for delivery to APN customers within a one- to two-hour timeframe, it claims. The plaintiffs wore a uniform indicating they were APN representatives when they made their deliveries.
Despite those and other indications that they were employees of the defendants, the plaintiffs were classified as independent contractors and thus denied the benefits and protections of California employment law, the complaint alleges.
The defendants failed to pay the plaintiffs minimum wage, overtime compensation and reporting time pay, it claims. They weren't reimbursed for employment-related expenses, given time for meals, or paid wages due on termination.
Amazon failed to furnish accurate wage statements, keep accurate payroll records, maintain workers' compensation insurance coverage, or contribute to the Unemployment Trust Fund for all employees, according to the complaint. Further, it did not pay compensation to injured workers or fulfill other legal obligations.
The plaintiffs are seeking damages on behalf of themselves and other delivery drivers working for the defendants, as well as declaratory and injunctive relief.
Questions of Control
The terms of the plaintiffs' employment would be covered by the contract between Amazon and Scoobeez under normal practice, said Mike Jude, a research manager at Frost & Sullivan.
"Amazon can't decide whom it does and doesn't employ" under the terms of such a contract because the drivers are vetted by Scoobeez, he told the E-Commerce Times. It can request that drivers who don't meet its standards be terminated from that contract, but "Scoobeez could reassign them somewhere else."
However, Amazon and Scoobeez "are joint employers of the APN delivery drivers under the law," attorney Ross contended. The delivery drivers "perform services for and under the direction and control of both entities."
How much control a company exerts over someone determines whether or not that person is an employee, said Veena Dubal, associate professor of law atUC Hastings College of the Law.
However, interpretations of control "vary greatly from jurisdiction to jurisdiction," she told the E-Commerce Times.
The current California Supreme Court interpretation of the Labor Code requires that state courts "must consider both control and a number of other factors, including the economic realities of the workers," Dubal said. "More so than other jurisdictions, this analysis tends to weigh in favor of employment status."
Implications of the Lawsuit
"This case is much bigger than Amazon," Frost's Jude observed. If Amazon loses, "it will establish a precedent under California [law] that will likely drive many businesses out of the state." Amazon likely would appeal all the way to the Supreme Court.
FedEx settled a similar case earlier this year, also brought by Leonard Carder attorneys, for $227 million. That established a precedent, Ross said.
Additionally, "the recentsuccess of Uber drivers on similar claims before the California labor commissioner and in certifying a federal class in U.S. District Court may encourage Amazon to settle quickly," said Stephen Rosenbaum, an associate professor at theGolden Gate University School of Law.
On the other hand, he told the E-Commerce Times, it might prompt Amazon "to litigate aggressively."