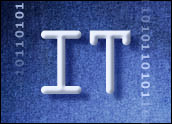 Systems management appliances provider Kace announced on Monday the integration of the recently acquired AppDeploy Live service with its Kbox Systems Management Appliances.
The launch provides system administrators with access to two global communities of information to speed day-to-day maintenance tasks and the deployment of software throughout a network.
Kace's acquisition of AppDeploy.com gives it the ability to combine information from the Internet's community of application users and computer administrators with data from the global users of the Kbox management appliance. This combined database catalogs application management information, techniques and best practices for over 60,000 software applications.
"Together, Kace and AppDeploy have raised the bar in terms of easing systems management complexity. Now, computer administrators, whether they use Kbox or not, can quickly, freely and reliably access information on how to effectively manage all kinds of endpoint applications," Rob Meinhardt, cofounder and CEO of Kace, told the E-Commerce Times.
What It Does
AppDeploy Live uses the AppDeploy.com community to track user experiences with installing software over corporate networks. Normally, system administrators have to use trial and error in writing command line switches to order maintenance and installation instructions through their networks, explained Bob Kelly, founder of AppDeploy.com.
AppDeploy.com has more than 100,000 monthly visitors and offers a broad knowledge base of software installation tips and command line codes. More than 16,000 contributing professionals update the database to give computer system managers safe and reliable access to data on more than 60,000 applications and processes. This knowledge base can save systems management professionals' significant time and is available free to the public.
The Kbox appliance helps system administrators automate software deployment and management through the pre-integrated database of products. Kbox Systems Management Appliance users can access the AppDeploy database directly from their Kbox Management Console.
Saving Time
The combination of the Kbox and AppDeploy databases will eliminate the need for system managers to search vendor sites, discussion boards, search engines and technical publications, said Meinhardt. AppDeploy offers computer administrators a free and easy way to search for answers and best practices to a range of complex issues, such as application deployment techniques, configuration settings and transform files.
"The database is broken down by application. It is not just a comment board that needs extensive searching to find the information," Kelly told the E-Commerce Times.
The comments are screened and categorized to ensure accuracy of the postings, he said.
The information Kbox users find is fed directly into their appliance for automatic deployment. Non-Kbox users can cut and paste the command line instructions directly into their networks command line on the system administrator's computer.
Enhancing Collaboration
AppDeploy.com Live will help any IT administrator use fast collaboration, according to Meinhardt.
"This is the first time anyone has done this. We are making systems management as simple as using TiVo," he said.