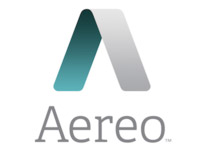 Aereo streams television over the Internet for a fee — so far only in the New York City region. Its expected rapid rollout has not happened over the past year. Why?
One reason is that Aereo was being sued by various broadcasters. However, the decision handed down this week from the Second Circuit Court of Appeals looks good for Aereo. The ruling allows it to partner with pay-TV providers. That means companies suing Aereo, like Fox, CBS, NBC and 14 other broadcasters, have to decide whether to take a different route to carry on their fight. Stay tuned.
Blazing a Trail?
If Aereo is indeed in the clear, it wants to expand, and it looks as though it is considering partnerships with cable, satellite or telephone company IPTV. There are quite a few options, as you can imagine. What will come from all of this activity?
Aereo CEO Chet Kanojia said Monday's ruling sends a powerful message that consumer access to free-to-air broadcast television is still meaningful. So what's next? No partnership agreements have been signed yet because of legal uncertainty. Could that be behind Aereo now? Could everything now start to change? Perhaps.
Aereo has been talking with several competitors lately, exploring partnerships with major pay-TV distributors and Internet service providers like AT&T and Dish Network.
A year ago Chairman Barry Diller said Aereo could expand to 100 cities within the next year. It missed that one by a long shot. Now Aereo plans to reach 22 markets in 2013. Will that actually happen? Is it getting ready to blaze a trail of growth?
It's hard to know what to expect from this startup. On one hand, without Barry Diller, this would be just another one-in-a- million shot. On the other hand, having name recognition to help the company rise above the noise could be the single point of difference to help it succeed.
Bring On the Competition
What will the future bring for Aereo? The good news is Aereo is still a startup, and it's common for things to get in the way of a rapid rollout. The only question is, are these things insurmountable or are they just stumbling blocks?
I like the idea of Aereo. I want it to succeed. In fact, I want others to succeed as well. I believe the entire pay-TV industry would benefit from new competitors. Shaking things up will help reduce costs and raise innovation.
Think of Aereo like a cable television company that delivers signal over the Web — very innovative. This is what companies in this space are trying to expand into. Fortunately, there are plenty of companies that could make a good partner, such as AT&T, Verizon, Dish, DirectTV, Comcast, Time Warner and Cox. Countless others, including Amazon and Netflix, could be interested as well.
So, is Aereo a standalone brand or could it be part of a larger brand? What direction will it eventually head?
Let's hope this legal stuff is now out of the way for Aereo. That will clear the decks and we can see if it will fly. Aereo is a very innovative idea, and that is worth cheering. Barry Diller is the kind of name that can help raise this company from the noise of countless other competitors trying to find their way to the top and break out. This is a good idea, and Aereo could make a good partner to other service providers.
There are many reasons Aereo can and should make it. Don't know yet if it will, but this is an interesting story to follow. We'll just have to keep our eyes on Aereo and hope for the best.