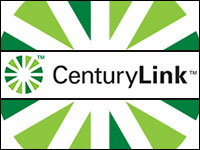 Now that CenturyLink has completed its merger with Qwest, what is next for the company and for the marketplace? The media, investors, competitors and others are starting to ask me on a regular basis whether this will be successful.
In my Pick of the Week, I want to say thank you for a great first year writing this column.
New Ball Game
I have worked with many companies in the industry and always had a good sense of the direction they were heading in. I have always shared my thoughts with anyone who asked, including members of the press, who call daily.
So far, I think CenturyLink shows a healthy growth curve and is a strong company. That is the good part. However, it has now crossed over the line. It has become large enough that the line in the sand and its world will be very different going forward. Will it continue to win in this new environment?
CenturyLink is not like other similar companies. It has quickly risen through acquisitions from a quiet, pipsqueak of a company to the No. 3 Baby Bell in the United States, right behind Verizon and AT&T.
This company is the newcomer to the space, while the other two have been there for a long time already. That means the game has changed for CenturyLink. If it recognizes things are now different, and if it handles them correctly, it could remain a winner moving forward.
However, if it tries to continue doing business the way it has till now, I am concerned that it may run into some serious problems.
Harsh Environment
CenturyLink must now act like a completely different company. In some ways, this reminds me of several years ago when SBC acquired AT&T, Bellsouth and Cingular. It suddenly changed its identity. While it definitely has some problems with its model, it is continuing to grow.
This first year is key. How CenturyLink acts, how it treats investors, customers, the media, workers and analysts matters. Does it understand?
CEO Glen Post and the rest of the executives will have to brace for a slap in the face when they confront the reality of the new world they have entered. If they make one mistake, slap. If they miss one projection, slap. If they miss one goal, slap. That's reality in the big leagues today.
There will be a sudden change in the way they do business now. Will they be easier to work with or harder? Will customers like them more or less? What about workers and investors?
Suddenly, every word they say will be closely watched, listened to and measured. Their comments will be compared to the competition and to what they have said in the past. Their performance will be looked at much more closely than ever before. The wiggle room they have enjoyed until now will be gone.
CenturyLink was always a very quiet company. Going forward, that may not help it. It has to be concerned with interest from outsiders.
Now that it is the No. 3 Baby Bell, it will be in the spotlight. Will it embrace that new world, or will it eat them up? That is the only question. It can't remain the same. As it changes, will it improve or get worse?
Relationships Are Key
If CenturyLink is too quiet, it will be viewed as secretive. Just because no one ever paid attention to it before doesn't change things. It will blow up in its face very quickly.
Remember how Sprint Nextel struggled a decade ago with this same problem? This smaller and more private company had a hard time with the realities of keeping a good public face in this part of the marketplace until Dan Hesse joined as CEO and started to turn things around.
What about CenturyLink's PR and analyst relations? Does the company understand the wave of change that is upon it? Its executives will have to schedule conference calls and briefings and meetings and keep everyone up to date. It will have to put out regular press releases. Its public relations will have to improve dramatically and quickly.
Why is this important? Analysts and reporters are the minds and mouths of the industry. Either you give them something to focus on or they will find something themselves. Suddenly, CenturyLink is in the crosshairs.
One way gives the company more control. The other way is simply reacting to negative news. And once the negative stories get started, it is very difficult to turn them around. They feed on each other.
Pivotal Moment
I think CenturyLink has an honest group of executives — I just hope they are ready. I have worked with many groups over the years. Some get it and others don't, and the result can be either delightful or painful.
Do you remember a book called The Peter Principle? It's about getting promoted time after time until your latest promotion is finally over your head, and the problems that come from that. The same thing applies here.
CenturyLink is not a traditional giant Baby Bell. It is headquartered in a quiet southern state. It has plans to expand beyond the traditional telephone business. It is playing with wireless and television.
If it is successful, it could reinvent the entire space, or at least the entire company. If successful, it could become a vibrant and attractive competitor, like Verizon and AT&T. If not, it will be lumped into the same struggling slush pile that Qwest has been struggling in for years.
This moment in time is CenturyLink's moment to define itself. After this passes, if the image in the mind of the marketplace is wrong, it will have to spend a fortune in time and money trying to correct it. It's much better to do things right out of the gates for this suddenly new company.

As my Pick of the Week, I want to say thank you! I have been an analyst for the past 25 years, and this is my one-year anniversary writing this column. I hope you enjoy reading it as much as I do writing it for you.
Selecting interesting topics is always fun. There is so much to sort through each week. There are so many companies, news announcements, and important topics to discuss.
I have received so many emails and phone calls from readers. Some are comments on stories I wrote. Others are ideas for the next column. Still others are introductions from executives and people and companies wanting to get on my radar. Even an occasional new client. I enjoy it all.
Not all are happy. I often get emails from executives at companies who are tweaked by some stinging comments. Remember — the same piece of news can be positive for some and negative for others. One example is when a company merges and workers are cut. Investors love this move, but the workers hate it. Both are equally important, aren't they?
This column reflects my opinion and what's on my mind, and I always welcome hearing from everyone with new ideas or comments about the other side of the story.
I love hearing from you about how the tech industry is changing and getting better. There are so many breakthrough ideas that affect us all. I want to learn about them and share them with all of you.
Here's to another great year. Keep in touch. Cheers!