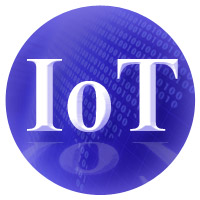 This past week's International CES brought even greater attention to the seemingly infinite opportunities being created by the rapidly evolving Internet of Things. However, it also created plenty of hype that can become pitfalls for companies that are not properly prepared to achieve the promise of the IoT.
There are 10 steps IT organizations must take to help their corporate counterparts convert their IoT dreams into successful initiatives that produce measurable and meaningful business benefits.
1. Embrace the Cloud
IT organizations have to become comfortable working with a variety of public and private cloud services. Deploying IoT solutions doesn't make economic sense unless they employ low-cost, highly scalable cloud services to ensure economical connectivity, compute power and storage capabilities.
2. Get a Grip on Security
IT organizations must become intimately familiar with the real versus perceived security risks associated with an increasingly connected world. They also must recognize their limitations in combating the security risks on their own, and identify third-party skills and resources that can augment their in-house security capabilities.
3. Study the Supply Chain
IT organizations must become aware of the integration issues associated with IoT. Since deploying an IoT solution entails a myriad of piece-parts that come from various sources, pulling them all together requires specialized integration skills. Becoming expert in the IoT supply-chain is essential to success.
4. Weigh In on Standards
IT organizations must become aware and involved in the IoT standards processes and bodies. Today's IoT landscape is being divided among a widening array of players all seeking to win a share of the emerging marketplace. Although no one standard will prevail to bring order to all of the chaos, a series of formal and de facto standards will emerge to govern how various pieces of the IoT supply chain are designed and deployed so they ensure interoperability in certain segments of the market.
5. Engage in Product Development
IT organizations must become a part of their corporate product development processes. Building IoT solutions entails a combination of hardware, software and connectivity ingredients, and will require IT organizations' input and continuous monitoring to ensure their success.
6. Wrangle Big Data
IT organizations must develop the right data acquisition, compilation and analytics systems to make IoT solutions worthwhile. The primary value of IoT deployments is the ability to capture data and properly convert that data into useable information and insight to continuously improve products and better serve customers.
7. Protect Privacy
IT organizations must work with their business counterparts to determine the appropriate data collection and utilization parameters to safeguard customer privacy and mitigate the risks of security infringements, and regulatory and compliance issues.
8. Adopt a Subscription Mentality
IT organizations must help their business units shift their solution orientation from building standalone products to delivering ongoing, subscription services. Given that IoT solutions require continuous connections to end-units in order to be of value, it is also true that the best way to package, price and position these solutions is as subscription services.
9. Target and Test
IT organizations must work with their business counterparts to properly target and successfully pilot their initial IoT deployments before they roll them out to wide audience. Too much is at stake for companies to prematurely launch new IoT solutions that are plagued with connectivity, security or other technical issues.
10. Contribute to Strategic Vision
IT organizations must work with their corporate leaders to create a realistic strategic vision so their initial IoT deployments can serve as essential building blocks for creating long-term competitive advantage.