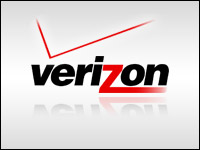 Verizon is on the hot seat. It is at the center of the story about releasing customer information to the U.S. National Security Agency.
As it turns out, there is more than one story here. There is the Verizon story and the Prism story. While Verizon does make information about every call available to the NSA, the actual conversation is still private — for now, at least.
To date, Verizon has been quiet as the argument rages. Is quiet what you expect from the public relations department of any company caught in such a storm? Will quiet help or hurt Verizon and Verizon Wireless in the long term?
This story is much bigger than just Verizon. This is about the U.S. government and issues like invasion of privacy. It's about whether we crossed that line in the sand and went too far or are doing the right thing. Yes, there is a larger debate raging these days.
That's the best reason for Verizon to stay quiet right now. Quiet keeps the storm away from its front door. This is a very interesting story to watch. Valuable lessons can be learned in crisis PR for every company.
Risky Business
If Verizon handles this situation wrong, its reputation could be harmed. It is in a very tricky place — and this kind of public relations debacle doesn't always play out as planned.
Sometimes it takes on a life of its own. While handling a PR storm correctly can help a company, handling it poorly can be devastating. Often, the devastation does not result from the original problem but from poor handling of it from a PR perspective.
So far, we have not heard Verizon or Verizon Wireless make a sound. This is typically not the way public relations pros would advise a company to go, but quiet has helped Verizon up to now. There is a difference between ordinary PR and crisis PR, though. There is more at stake — and this is the time for crisis PR management.
It can be argued that Verizon has been handling this PR crisis well by staying quiet. Since Verizon cannot tell the whole story, it's better off keeping its mouth shut. So it is keeping quiet for national security reasons as the furor builds into an intense battle over privacy and politics.
So far, the argument is not focused on Verizon. It is focused on privacy and politics. So the safest position is for Verizon to sit quietly. However, it had better be ready for a sudden change of the weather.
We have learned watching the paths of tornadoes over the last few weeks that storms change course very quickly. What if that kind of shift should suddenly turn the focus on Verizon and Verizon Wireless?
Waiting to Exhale
One big question is whether all of the major U.S. carriers have given up the same kind of customer data that Verizon has turned over. If so, then the pain for Verizon will be lower.
However, if just a few companies are involved and Verizon is one of them, then the pressure cooker will be turned up. If Verizon is the only company, it could get pretty hot.
If that happens, Verizon will have to change PR strategies and hit this problem head on to save it from larger and longer-term problems like customer and investor loss.
The good news is Verizon and Verizon Wireless seem to be handling this storm well so far. The bad news is that if the storm changes course, Verizon could be in danger.
This story is still young and will play itself out over the next few months at least. It is a great lesson for every other company to learn the right and wrong way to handle crisis public relations. There are still privacy and political arguments to be made.
So let's keep our eyes open. School is in session.