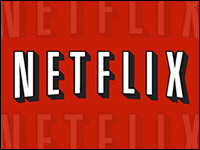 Netflix is reportedly in talks with cable TV providers to bundle its services with cable packages. Although the streaming online media provider wouldn't confirm a Tuesday report quoting insiders, a Netflix spokesperson did not deny talks are ongoing with cable operators.
"What's revolutionary is evolutionary," Netflix Corporate Communications Vice President Steve Swasey told the E-Commerce Times. Although Swasey declined to comment directly on the Reuters report, he said Netflix is always meeting with cable companies and that the relationship between his company and cable providers is not changing in the short term.
The comments echo those of Netflix CEO Reed Hastings. Speaking to investors last week, Hastings said becoming a part of premium cable is "not in the short term, but its's in the natural direction for us in the long term." Such an agreement could place Netflix as an alternative to Time Warner's HBO.
More Revenue Needed
"Netflix needs more revenue," Forrester Research Media Analyst James Mcquivey said. By partnering with cable companies, Netflix would get a "smaller amount of money from a larger number of additional customers," he told the E-Commerce Times.
The potential partnerships also mean the cable industry could neutralize the threat they see coming from outlets like Netflix, which provide users with entertainment via the Internet rather than traditional cable television subscriptions. While such a deal would likely increase revenue for Netflix, it "will be enmeshed in the same content-constraining media politics that have prevented existing players from beating Netflix so far," Mcquivey stated.
Joining Cable: Netflix's Endgame?
"Netflix has realized they have to find an endgame, a way out of the spiraling growth expectations the market has placed on them," Mcquivey said. The TV and movie provider "is saying, 'we have run as far as we can, we're tired now, it's time to cash in.'"
Netflix is trying to find a new business model, according to Keith Nissen, research director for NPD In-Stat. Built on a model of DVD subscription movies, Netflix has had to change to streaming programming. While the service is popular, there is also a high turn-over rate by subscribers.
As Netflix seeks a new way of earning revenue, the television industry is in upheaval. On-demand is increasingly popular, and offering Netflix could be the ticket, according to Nissen.
High-budget original programming, Nissen explained, is quickly becoming the domain of premium cable channels, such as HBO, Showtime and Starz, which recently ended its contract with Netflix. By contrast, broadcast television, which once led the way with such extravaganzas as "Lost," is now becoming all about reality shows and sports, the analyst said.
A Netflix-Cable Deal Could Help Consumers
Although deals between Netflix and cable companies could potentially remove a vital alternative for consumers, a cozier relationship between the two companies may also open the way to more options.
As more original content heads to premium cable, technology companies such as Apple and Google could see a new area for growth. Apple's much-rumored iTV push could host an alternative to cable, said Nissen.
Up to 30 percent of U.S. households could adopt an online service that provides local broadcast stations, premium cable content — such as A&E — as well as rented TV programming, he said.
Another potential upside for consumers could be the introduction of a la carte cable programming, long desired by customers. Cable customers complain more about paying for cable channels they don't watch than the overall price of the packages, Nissen said. The new service could push programming instead of streaming video, letting consumers store TV shows on their home DVRs.
So what's stopping Netflix from announcing a deal with cable now? Netflix may need to renegotiate licensing deals — likely the cause of the delay, said Nissen.