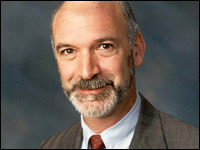 In a blog post dropped Wednesday morning, IBM let it be known that in the most recent quarter alone, it has managed to convert nearly 400 of its competitors' customers over to IBM systems through its Migration Factory, a service designed to help customers convert from other systems to IBM servers, storage and software.
Of those, almost 300 were Oracle and HP Unix customers moving to IBM Power Systems. According to the company, this flood tide represents a record, merely the best quarter in a long string of good ones, during which it has lured literally thousands of customers from its main competitors through the Migration Factory program.
IBM credits this success to several factors. First, there is the Migration Factory itself, the company's service for executing a vendor changeover. In operation since 2006, the Migration Factory is run out of IBM Global Services and includes a whole engagement process to take a customer from a competitor's architecture to IBM's.
Keeping Its Eyes on the Road
Of course, the customer has to want to do the migration in the first place, but the "factory" takes a lot of the friction out of making the actual move. A preliminary analysis phase involves discovery to define the scope of customer requirements. An assessment phase buckles down to greater detail on the approach, planning, schedule and costs. Finally, the migration phase itself is occupied with moving applications and data, integrating middleware, testing and validation, and deployment. IBM does all the work, making the customer's life a lot easier.
Customers wouldn't use the Migration Factory — or any other tool, for that matter — if what they were migrating toward wasn't attractive in the first place. The service only adds an incentive to the basic proposition, which is that IBM's offer is complete and its road map stable and reassuring. The company has been driving in one direction since the days of Lou Gerstner: toward a fully integrated offering made up of high-value elements.
With its vast portfolio of skills, products, and software, IBM can handle world-class problems like no other supplier. For example, Visa International, the payments technology company, turned to IBM to ensure that its worldwide network of 1.8 billion cards, millions of acceptance locations, 1.7 million ATMs and 15,700 financial institutions was able to handle an average of 130 million transactions a day quickly and securely. For that kind of workload, only industrial strength will do, and IBM has it.
Less Drama, Please
Perhaps the uptick in Migration Factory wins in this most recent quarter was aided by the various soap operas that have emanated from both HP and Oracle — sometimes at the same time and concerning the same subjects (e.g., Mark Hurd, Leo Apotheker, Larry Ellison). These gossip fests have overflowed the walls of IBM's main rivals and spilled out into public for all to ponder over, snicker about and speculate on. This enormous waste of executive energy must be distracting. How can these other firms stay focused on the business at hand with all the boardroom sniping and media intrigue?
Even if HP and Oracle can actually manage to pay attention to their customers' requirements, those customers must be nervous about all these changes of leadership, aggressive courtroom tactics, and tirades in the press. Perhaps this is what they're thinking: How about if we settle down with a nice, quiet vendor that knows how to stay out of trouble, whose leaders don't make public statements of dubious value, suspect motivation, and questionable veracity, and whose team remains pretty much the same year in and year out?
The reality may be that the HP and Oracle teams are still working hard to close business and retain customers. However, the perception is that their leaders are running amok. That perception has got to be damaging, and in today's world, perception is arguably more important than reality.
One reality that's hard to argue with is that IBM is grabbing customers from the others at an accelerating pace.
---
Roger L. Kay
, is founder and president of
Endpoint Technologies Associates
.