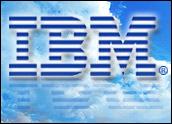 IBM is continuing its steady march to build out its cloud computing bona fides, this time with the rollout of new security offerings and an expansion of its cloud-based development tools with an emphasis on Windows.
The larger point, said Harold Moss, IBM's emerging technology and cloud computing Architect, is to provide Big Blue's customer base with as many cloud-based options as possible, across as many disciplines as possible.
"There is no such thing as one size fits all when it comes to cloud computing," he told the E-Commerce Times.
New Development Tools
Earlier this year, IBM rolled out resources that allowed enterprise clients to develop and test certain processes for the cloud. Now it is adding support for Microsoft Windows 2003 and 2008 Data Center Editions, allowing developers to configure environments and share them across development teams as well as assign multiple Internet protocol (IP) addresses to a single virtual instance. The new tools also let developers attach combinations of storage sizes to a virtual instance at the time of provisioning.
The new tools include:
application virtualization, which lets clients to create multiple virtual test environments;
performance testing, a service that brings together automation and performance testing tools;
rational load testing, which allows testers to automatically provision virtual test agents and generate virtual users on a pay-as-you-go basis;
deployment planning and automation, which takes advantage of existing IBM Rational and IBM Tivoli software tools to automate and plan software deployments.
Focus on Windows
The focus on Windows with these tools is hardly a surprise, Laura DiDio, principal of ITIC, told the E-Commerce Times. "Both of these offerings are very spot-on with the trends in the marketplace, but with Windows in particular."
What IBM is doing is keeping pace with the new development tools that highlight Windows systems, she said. "IBM sells a lot of systems with Windows on it, and they are watching Microsoft's actions in this area very carefully, such as Azure.
"Microsoft is very serious about being a top-tier cloud provider, and IBM sells as lot of server with Windows on it," DiDio concluded.
Security in the Cloud
The new security cloud-based tools start with a security strategy roadmap — as well as an onsite visit by IBM security experts to define the cloud-based project's security and privacy concerns.
Another new offering is IBM's new cloud security assessment, which is for clients with cloud infrastructure already in place or about to be implemented. The assessment looks at the security controls, mechanisms and architecture to make sure it meets security best practices.
IBM is also offering a cloud-based application for security incident and event management, which consolidates the security event and log data of operating systems, applications and infrastructure equipment.
The final tool it has introduced is a cloud-based scanning service that identifies vulnerabilities across network devices, servers, Web applications and databases.
Many of the security offerings have been designed for companies that are just beginning their cloud development, Moss said. "That is a group we especially wanted to target because we see too many of these projects where security was an afterthought or bolted on after it went live. You want to build security from the ground-up in a cloud deployment."