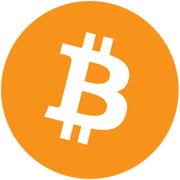 Nothing stirs up speculation like success, and right now questions about Bitcoin are on everyone's lips. Is it headed for the moon after once again breaking the US$1,000 mark on Wednesday? Or is it, as former United States Federal Reserve chairman Alan Greenspan said, overpriced, lacking in intrinsic value and, essentially, a bubble?
Bitcoins are basically bits of computer code, which means their value lies in people's perception of the virtual currency.
The central bank of China, which accounts for about 30 percent of Bitcoin transactions worldwide, has ruled that the country's banks should not process or insure transactions in the virtual currency. Baidu, the Chinese search engine, stopped accepting payments in Bitcoin following that decision.
On the other hand, BitPay, a payment service provider specializing in virtual currency e-commerce solutions, has processed more than $100 million in Bitcoin transactions this year, and now has more than 15,500 approved merchants in 200 countries.
The company last month launched a global directory of Bitcoin merchants around the world.
Irrational Exuberance?
Granted, Bitcoin is not backed by anything tangible — but then neither is the United States dollar, which is a fiat currency, meaning it has value because Washington says it does. In absolute terms, then, both could unkindly be termed as mass hallucinations that depend on the power of belief.
That belief is as strong for Bitcoin as it is for the U.S. dollar — or perhaps even stronger.
The Bitcoin Investment Trust, a fund established to offer investors exposure to Bitcoin, holds about $65 million-worth of the virtual currency after two months in operation. It has 90 investors, including hedge fund traders and private family investment companies.
The trust, launched in September by SecondMarket, is structured like an electronically traded fund. It is not publicly traded. SecondMarket was one of the two top places to trade Facebook shares before its IPO.
Meanwhile the Winkelvoss twins, of Facebook fame, are waiting for approval from the U.S. Securities and Exchange Commission to launch their own, publicly traded Bitcoin ETF.
More Bitcoin Stats
The number of BitPay's approved merchants this month, 15,500, is 55 percent higher than the 10,000 or so merchants it had back in August. At that time, it had processed more than $34 million in transactions from merchants in 14 countries. About 50 percent of the merchants were in North America; the rest were divided equally between Europe and the rest of the world.
The QuickBooks small business accounting package started accepting BitPay transactions in August.The Mastercoin Foundation, Invictus Innovations and ColoredCoins on Wednesday announced they had formed a self-regulatory organization — the Consortium of Decentralized Applications — to ensure the continued free operation of new decentralized applications and protocols in the Bitcoin ecosystem.
Bitcoin's rapid growth has led to the building of additional user layers and interfaces, including non-currency uses such as securities, lending, trading assets, bartering and prediction markets, according to the consortium.
Where Bitcoin Might Be Headed
"We are in the very early stages of Bitcoin, like the Internet in the mid-1990s," Tony Gallippi, BitPay's cofounder and CEO, told the E-Commerce Times.
Bitcoin will be the Internet's default payment method by 2020, he predicted.
Until that time, Bitcoin will "be volatile and attract copycats," said Gallippi, but once it's mature, it will be "hands down the lowest-risk and lowest-cost method of conducting payments online."
Several alternative virtual currencies have emerged — such as PeerCoin, Litecoin and Anoncoin — but the term "copycats" is perhaps too strong a word to describe them.
"The vast majority of financial transactions today are virtual transactions," Darren Hayes, an assistant professor at Pace University, told the E-Commerce Times, "so it is no wonder that the popularity of Bitcoin and other virtual payment systems … is growing exponentially."