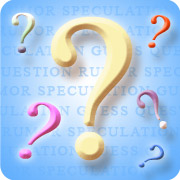 Two questions: 1) Which is the best smartphone for you — an Apple iPhone or one running Google's Android operating system? 2) Which carrier is best for you? A word to the wise — choose carefully. Once you start down either path, chances are you will stay on it. Why? Because these companies are building a new cloud world. That means whichever you buy — if you like it — you will be with for a long time.
There is quite a bit to this cloud business. The theory is you can buy one item and share it on all your devices, including smartphones, tablets and laptops. Plus, anything you create can be stored in the cloud. That means the devices can be simple wireless keyboards and screens.
I won't discuss the pros and cons of this new cloud world in this piece. Instead, here are a few important things you need to know to help you choose between the iOS or Android platforms. Before you buy tons of apps, make sure you like whichever system you choose, because you cannot take your apps with you. If you switch, you'll have to buy apps once again.
Which Platform?
There are plenty of choices, but the top two smartphones today are Apple's iPhone 5 and Samsung's Galaxy S III, which runs Google's Android. Google's Nexus 4 is also very good. In fact, there are quite a few Android devices, and that is largely the difference between these two.
Basically, it comes down to this: Is ease of use more important than flexibility? Then get an iPhone. Or is flexibility so important that you're willing to deal with something more complicated? Then you might prefer Android. But there's more.
Both mobile operating systems — iOS and Android — offer mostly the same features. So that is not part of the choice. Even the maps are the same for both, since Google just released its Maps app for the iPhone last week.
When this game started five years ago, the iPhone had the advantage. Today, there are Android phones that are just as good — just different. In fact, looking at sales, the number of Android users is roughly twice the number of iPhone users.
With the iPhone, there is little choice. There is much more choice with Android. For example, Samsung uses Android on a variety of devices. Plus, there are countless other devices from other makers to choose from.
This is good and bad. If you like a vast number of choices, then Google's Android OS is great. However, if you think that makes the choice too confusing, there is always Apple.
Today, both are available on most major carriers. Everyone sells handsets that run Android. Everyone but T-Mobile sells the iPhone, but that will change, as word is it's coming soon.
Apple and Google both have roughly the same size app store — the iTunes App Store and Google Play each have about 700,000 apps.
While most apps are available on both, believe it or not, Google Play has apps not available at the App Store. Apple sends app developers through a very intense approval process. Many app makers just can't get onto the App Store. Google is much easier, and that's why there are many Android apps not available at the App Store.
Apple has some unique apps that Google just doesn't, and if they are important to you, then that will help you make the decision. Generally speaking, all the popular apps either are already available on Google Play or should be soon.
Both let you post updates to social sites like Facebook and Twitter without much work, although Apple has the advantage for ease of use right now. That can change at any time.
There's a variety of other unique things smartphone users like to do, including paying for coffee with their Starbucks app, or boarding a plane with a boarding pass app, or — if they happen to run a business — letting their customers charge purchases using the Square app. The app world is growing and, in fact, exploding.
Apple's iPhone is easier to use. It is a push-here-dummy interface that many users absolutely love since all this mobile technology can get quite confusing.
Google's Android OS is much more open, letting users have much more control. That can be good and bad. Much more control — but much more to learn as well.
While Apple limits what you can do, it does keep life simple. Google gives you much more choice and flexibility, but there's a price to pay with a more confusing experience.
If neither an Apple iPhone nor a phone running Google's Android holds any interest for you, there are other choices. Microsoft is trying to carve out a space with its new Windows Phone. Its cloud lets you store all your stuff and access it on your smartphone, Surface tablet or laptop.
RIM's BlackBerry 10 platform is coming out at the end of January and has received good feedback so far.
There are even more operating systems and phones out today than I've mentioned here, and more are coming tomorrow.
Here is a money saving tip:
If you want to save a few hundred dollars buying the phone, look at last year's model. Typically, when the newest model is introduced, the price of last year's model is slashed. The phone is the same great device people bought at full price just weeks ago. So if you want a smartphone for less, this is a definite way to go.
Which Provider?
Now let's take a look at the carriers. Following is a quick breakdown of each with their data plans.
AT&T Mobility and Verizon Wireless are the two largest voice and high-speed data networks. They both offer iPhone and Android. They both offer the fastest 4G services in the most cities — and that list is growing — and 3G in the rest. Both offer limited data plans, letting you choose the level you prefer.
Both are excellent services in the U.S., although AT&T uses GSM, which means you can use it while traveling in many more places around the world.
Sprint Nextel is also updating to 4G, but not as quickly as AT&T and Verizon. That's why it still offers an unlimited plan on its 3G network. It is trying to partner with Softbank in the next several months, and that's why it is acquiring Clearwire. So Sprint could change in the near future. It too offers both iPhone and Android.
So, of the big three, the choice is up to you: speed with AT&T or Verizon, or unlimited data with Sprint.
T-Mobile typically costs less; however, it also has a slower network. It is trying to upgrade as fast as possible. It offers Android today — not yet iPhone — but a little birdie tells me it will in the next few months.
C Spire Wireless offers both iPhone and Android, and it offers 4G speeds in many of its largest markets with more to come. Plus it offers unlimited plans. This is truly a popular mix for the customers in its region.
That's basically it for choosing the best smartphone and network for you this holiday season. Which are you going to choose?
Happy holidays!