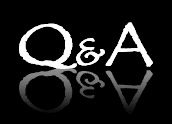 Duff Anderson, vice president of research, development and knowledge delivery at iPerceptions, is apioneer in the attitudinal Web analytics field, endeavoring since 1996 to forge standards for onlineresearch methodologies and analysis. iPerceptions, with offices in New York, Montreal and Toronto,provides business intelligence strategies for Internet marketing.
From 1995 to 2000, when he joined the startup iPerceptions, Anderson held the position of director ofdevelopment at Capability Snapshot. Now he is responsible for core product development, researchdesign, data modeling and analysis. He was instrumental in the original development of the company's webValidator and its strategic focus implications.
Bringing Democracy
Anderson, a featured speaker and writer on issues surrounding the voice of the customer, is dedicated toexploring the Internet's potential to democratize the customers' voices. He is a leader in designing andimplementing online research methodologies, as well as analyzing and reporting on their results.
The E-Commerce Times discussed with Anderson the task of redefining market research and empoweringcompanies to leverage the voice of the customer to help drive strategic direction and provide decisionsupport.
E-Commerce Times: How is technology changing the way you conduct marketing research today?
Duff Anderson:
The technology is not isolated to iPerceptions itself. The Internet is a big part of what is involved. In the past, research wasn't done with real people in real time. The Internet now allows us to get customer input on a continuous real-time basis.
E-Commerce Times: How does iPerceptions use this new research approach?
Anderson:
We developed what we call attitudinal analytic solutions. We go beyond traditional behavioral analysis of customer click-throughs and conversion times. The attitudinal analysis we are developing puts the voice of a company's customers at our fingertips.
E-Commerce Times: How is this process different from other kinds of marketing analysis?
Anderson:
We provide a standard upon which customer behavior and customer attitudes are clearly accepted as valid criteria. Setting the standard is the challenge. Everybody is dabbling in online research today. What narrows the field for us is how we bring the feedback together. Several companies are trying to win the standards race. I believe the winner will be the one who does the attitudinal analysis.
E-Commerce Times: How does the iPerception Satisfaction Index (iPSI) differ from the attitudinal analytic data?
Anderson:
The iPSI is the actual standard we develop using the research data from a company'scustomer responses. We arrange the criteria with our client companies so they understand what we aremeasuring based on their data. We include categories such as the experience of time, front or back endissues and then intersect the long-term and user desirability. All of these items are attributes of theiPSI score. Within any given industry we have different standards.
E-Commerce Times: What has been the focus of marketing research strategies in the past?
Anderson:
Often it was project- and task-oriented, done through people panels. We are demarketizing the process. It was common for marketing companies to hand out standards upon which awards for meeting them were based. The difference now with what we do is that the companies have to accept the standards we develop. Once we fully develop our standards, it will be very hard to change them.
E-Commerce Times: What criteria become the basis for these standards?
Anderson:
Acceptance of our standards has to be won with the minds and hearts of our customers and our customers' customers. Otherwise, companies won't accept the standards.
E-Commerce Times: What kind of responses do you get when you invite a client's customers to participate in a survey?
Anderson:
We get responses from four to seven percent of our survey invitations on a Web visit. This is a much greater rate than traditional marketing formats receive. We see double or triple theresults of other methods. For instance, exit surveys get mostly negative results. We pursue a moreholistic view. When we started, everybody said that online research was useless. This is not trueanymore. We have shown that reliable patterns in customer responses do exist.
E-Commerce Times: What factors are driving this new direction in market research?
Anderson:
The immediacy of the speed of our results is the real driving point. We get moreinvolvement that guarantees the voice of the customer can be ongoing. Look at the transition that set inas business offices got computerized. Microsoft Office replaced the traditional secretary of 30 years ago.Now people sit in their offices and do all of those tasks efficiently themselves. So the scope of whatsecretaries do today has evolved. Marketing research is transitioning the same way. We are moving to doing it an innovative way.
E-Commerce Times: Where do you see the market research field going in terms of increased consumer adoption of ecommerce?
Anderson:
The ability to provide an objective view of customers will influence corporatedecision-making. We will see a strong movement from watching to listening to get to the why it'shappening. The behavior part is watching click-throughs and conversions. The attitudinal part focuses onthe intent behind the customer's behavior. That's the why.
E-Commerce Times: Why has the development of reliable attitudinal analysis taken so long?
Anderson:
The behavioral analysis was a logical first step. When attitudinal analysis first started out, people weren't ready. They did it only as an occasional check-up basis. We moved from a snapshot in time to the idea that you can always listen. There was nothing to hide about the data.
E-Commerce Times: What benefit has come from your attitudinal research?
Anderson:
Attitudinal research is opening up new sales approaches online that previously no one thought could be sold that way. I'm talking about big-ticket items like automobiles and real estate. Also, the sale of cosmetics online will start to happen at a larger percentage than is done today.
E-Commerce Times: What do you see as the next horizon in marketing research?
Anderson:
The next thing to come along is quantitative analysis. This will tie in to the analysis of open-ended data. This will take us closer to the why of consumer attitudes. How do you quantify is thenext big push. We are building data libraries to look at measurement and open-ended data. Strategically,all of our efforts are going there.