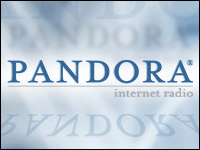 Internet radio service Pandora announced its first results as a publicly traded company on Thursday.
Quarterly revenues totaled US$67 million, 117 percent up year over year (YoY), and listener hours hit a new high of 1.8 billion, up 125 percent YoY, Pandora said.
Advertising revenue more than doubled, from about $27 million to more than $58 million.
However, net losses also increased year over year, from $1.6 million in Q2, 2010, to $1.8 million in Q2, 2011.
Pandora's earnings figures are unaudited.
Investors seemed pleased — the company's stock was up by 10 percent Friday afternoon. But with losses growing as revenue grows, could Pandora be selling its way to bankruptcy?
Pandora spokesperson Deborah Roth pointed the E-Commerce Times to the webcast of the earnings call when asked for comment.
And what about other companies in what's often been categorized as a group of social-oriented websites that have either gone public or may do so soon — LinkedIn, Zynga and Groupon, for example? How are they faring?
Is Reaction to Pandora Overblown?
"There seems to have been a mildly euphoric reaction in the market because Pandora seems to be closer to profitability," Rick Summer, an analyst at Morningstar, told the E-Commerce Times.
"We would encourage folks to take a bit of a step back and look at this company," he added.
The cost of acquiring content, lack of support from the music industry, and the behemoths entering the music business — Google, Apple and Yahoo — are all threats to Pandora's survival, Summer said.
Rising Costs
Over the course of the next four years, Pandora's content costs are going to rise, Summer warned.
At the end of 2010, Pandora's content costs were 49 percent of revenue; in Q2, 2011, they were 58 percent. If Pandora had to pay 2015 licensing rates for content, the cost of content would be 79 percent of revenue, Summer said.
"We have a business model that's only going to experience accelerating costs, so they're going to have to be able to get greater yield and utilization out of their existing advertising inventory," Summer pointed out.
However, moving more to mobile may not be that helpful, because "generally CPMs in the mobile world are less than in the Web world," Summer said.
CPM is the cost per 1,000 impressions, meaning how much advertisers will pay per 1,000 people accessing an ad.
With Apple, Google and Amazon all offering music in the cloud, the squeeze on Pandora will intensify, Summer predicted.
"Simply saying you have a different model from them, as Pandora does, isn't enough," Summer said. "We have an unproven business model for Pandora."
Lack of support from the music industry may be the hardest obstacle for Pandora to overcome.
"The owners of the licensing rights want to ensure they get the best rates for their content, and it's not clear that they have an interest in supporting Pandora," Summer said.
The Other Social Bubble Babies
Like some others in the field, Summer considers shares of LinkedIn, a social network that also went public recently, as overpriced.
"LinkedIn is a great company, but we think it's overvalued," Summer said. "We're currently reevaluating where its value should lie."
Investors should keep a close eye on how LinkedIn spends money, Summer suggested.
"If it spends heavily in being a news and destination site, that would give us heartburn," Summer stated.
Zynga, which publishes social games such as "Farmville," filed in July for an IPO, and it's widely believed it will be valued at up to $20 billion, barring any unforeseen circumstances. However, the company's valuation could also take a beating after the IPO if investors begin to see it as a one-trick pony.
Groupon, which offers online coupons, has already seen its luster fade. In March, there were rumblings that it would seek a $2 billion IPO, but by June, analysts were questioning that valuation as well.
"We don't say Groupon has a bad business model, but we say it has an unproven and challenged business model," Summer said.
"We're not altogether thrilled at where the company is, and we tell our investors that this is not investing in anything that's proven yet," Summers added.