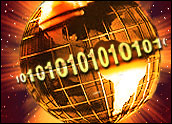 Companies planning to globalize should ask themselves two serious questions before embarking on expansion efforts. First, "Has there ever been an easier time to reach an international customer base?" And perhaps paradoxically, "Has there ever been a more complex time to optimize for global reach?"
Certainly, the Web and social media platforms make it easier for brands to reach prospects in virtually every plugged-in region of the world. However, doing so effectively requires international search engine optimization (ISEO) that takes into account the language preferences, cultural norms and technological parameters of each prospective market.
Nearly 90 percent of today's Web users live outside the United States, and many of them speak languages other than English. Capturing their business starts with careful translation, guided by human experts and augmented by smart software solutions. However, it doesn't end there.
Put ISEO at the Top of Your To-Do List
Do your research up front before launching international sites. What keywords are your target customers likely to use? Will they search for your widgets with the exact translation of "widget," or are there local slang terms your team needs to know?
This information is essential to developing an international website that is optimized for the key factors evaluated by search engine algorithms: meaningful, fresh content that is keyword-specific; descriptive tagging; rich media; social media distribution plans; and internal and external links.
Don't make ISEO a follow-up item on your globalization to-do list. It should be embedded in every step of the marketing and sales strategy.
There Is Life Beyond Google
In most of the world, Google dominates search activity. That makes it easier for marketers to optimize their sites. However, in several increasingly important markets, regional search engines take the lead, and they employ different algorithms than Google.
In China, for example, Baidu is the search engine of choice. Businesses that want to succeed with Chinese consumers need to learn how to reshape their optimization strategies to take search engine preferences into account.
Say It Succinctly
In many markets today, social media are the most effective means for touching customers. When managing multilingual efforts, however, companies face some challenges that do not surface for English-only campaigns.
The importance of word choice is magnified as companies condense the content of their communication via Facebook or Twitter. However, 140 characters in English do not neatly translate into 140 characters in Spanish.
Furthermore, customers who use social media expect interactivity. Translating a message is not enough. Ongoing engagement is key, which means that well-supported localization must be an ongoing part of the international marketing campaign.
Say It Correctly
Particularly in social media, authenticity is crucial. Consumers can easily share your mistakes and give you the kind of negative, grassroots exposure no company wants. Such an error not only sinks profits on the specific campaign involved, but also stains the company as one not serious about meeting the needs of its target market.
Multilingual brand messaging can be tricky, and companies should not leave this work to machine translation.
Pictures Say 1,000 Words – Make Sure They Tell a Positive Story
The pictures you choose for your international sites signal your knowledge (or ignorance) about those markets.
For example, the financial services firm that peppers its site with pictures of impressive buildings around the world might run into a problem it does not recognize or understand when one of its photo selections carries a local connotation of waste, corruption or failure.
A full-service localization and translation firm can ensure that the stock photo or design imagery you choose for your international site does not carry negative connotations abroad.
Don't Pigeonhole Your Prospects
In the United States, a target might speak English, Spanish, or any number of other languages. In Switzerland, a consumer might want to access content in French, German or English. The same is true in most countries today.
Don't bully your prospects by choosing the language you presume will best serve them. Instead, offer international markets a range of content languages via a dropdown menu. When you empower your leads with choice, they are more likely to frequent your site and convert.
ISEO for the Modern Marketer
Maintaining content in only one language is a sure way to plateau business in a marketplace that is increasingly global. However, simply translating your English-language copy is not enough to capture international markets.
Effective ISEO requires careful strategy, seasoned translators, cultural and technological awareness, and integration with sales and marketing strategies. When brands approach globalization with smart ISEO in mind, they are more likely to reap measurable, rapid returns on their investments abroad.