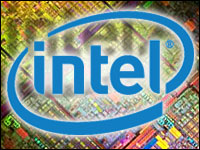 Chipmaker Intel on Thursday announced that it will acquire computer security vendor McAfee for about US$7.8 billion.
The deal will create a behemoth that may improve the semiconductor's position in the burgeoning mobile and cloud computing fields.
"Security now joins our more well-known strategic focuses on energy efficiency, performance and Internet connectivity," Intel spokesperson Bill Kircos told the E-Commerce Times. "Leading in all three of these areas, via software and chips, is something we're excited to offer in the future."
McAfee will be run as a wholly owned subsidiary reporting to Intel's Software and Services Group.
The McAfee Purchase
Intel's acquisition of McAfee is possibly its largest purchase to date. It offered $48 a share, which was a 60 percent premium over McAfee's Wednesday closing price of $29.93.
However, Intel pretty much made back that money, on Thursday at least — at press time, McAfee's share price stood at $47.09, up $17.15 or 57.3 percent, over Wednesday's close. That's a new high — since January 2008, McAfee's prices have generally hovered between around the $30-mark, often dipping into the high $20s, and occasionally wandering slightly above the big 4-0.
Can McAfee's shares can remain at the $47 level or go higher? Or is the market is suffering from irrational exuberance brought on by news of the purchase? The answer to that question will prove interesting.
Intel investors don't seem to be as thrilled by its latest acquisition as shareholders of McAfee are. At press time, Intel shares traded at $18.94, 64 cents down from Wednesday's closing price of $19.59.
The deal will be finalized "as early as the end of the year," Intel's Kircos said.
Why Buy McAfee?
With the McAfee purchase, Intel is bolstering its standing in the mobile field, where ARM processors have been giving its Atom chips a run for their money.
As more and more devices get connected to the Internet, mobile devices face the same security problems as PCs will, or worse, Jim McGregor, chief technology strategist at In-Stat, told the E-Commerce Times.
"The mobile environment's wide open, and Intel's trying to break into these markets and going head to head against ARM and other chip makers," McGregor explained. "What if they get a platform that's optimized for security and other advantages that its competitors don't have? What if they offer the hardware and software in lockstep? " he asked.
"McAfee has products, and recent acquisitions, that touch the PC, mobile device, browser, network and server," Intel's Kircos pointed out. "They are also advanced in their cloud computing security strategy. If you agree to the premise that literally billions of devices will add PC-like features and Internet connectivity, it's a great opportunity for our various wireless efforts."
Those acquisitions Kircos referred to include tenCube, whose purchase McAfee announced in July. A privately owned firm, tenCube provided the WaveSecure mobile security service.
Perhaps Intel is also trying to give a boost to the Meego platform, which it created jointly with Nokia in February. Meego's designed for tablets and other mobile devices.
"Intel has its own software platform for smartphones and likely tablet computers that it shares with Nokia," Rob Enderle, principal analyst at the Enderle Group, pointed out. "That platform will, like the iPhone and iPad, increasingly become a magnet for malware. By owning McAfee, Intel can drive a solution to its platform that would make the iPhone and Android smartphones look less secure by comparison."
McAfee's Financials
McAfee's financials look healthy, and its purchase could boost Intel's coffers.
"Intel will have a revenue stream to offer through McAfee, and can take that intellectual property and offer it through consumer electronics devices as well," In-Stat's McGregor remarked.
McAfee reported second-quarter 2010 GAAP (Generally Accepted Accounting Principles) earnings of $489 million, 4 percent up year over year, in July. Perhaps, however, non-GAAP earnings would be a better indicator, as they better reflect earnings from products the company offers on a subscription basis.
McAfee's non-GAAP revenue for Q2, 2010 was $495 million, up 6 percent year over year (YoY); non-GAAP earnings per share totaled 63 cents, up 5 percent YoY; and cash flow from operations came to $134 million, up 152 percent YoY.
"I believe Intel's purchase had more to do with adding a very profitable subsidiary than anything else," Randy Abrams, director, technical education at ESET, told the E-Commerce Times.
No Vendor Is an Island
Intel's purchase of McAfee may raise fears that it could lock purchasers of devices running its chipsets into using McAfee for security.
That won't happen, Intel's Kircos said.
"We work with several close partners in these areas," he elaborated.
"I suspect that Intel will be happy to reap the profits of McAfee as a stand-alone subsidiary and still sell hardware that allows users to make their own decisions about what security software they have," ESET's Abrams opined.
"Microsoft succeeded in buying a security firm themselves and now provides Microsoft Security Essentials for free," Enderle told the E-Commerce Times. "If they can do that, Intel certainly can."