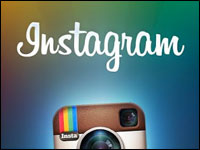 Buzz is building over Facebook's rumored plan to launch a mobile video app for Instagram. The mobile video app might be unveiled at a Facebook event on Thursday, according to TechCrunch.
Video functionality in Instagram, the company Facebook purchased for US$1 billion in April of last year, would be a direct challenge to Twitter's Vine app. Vine lets users take 6-second videos on iOS or Android devices and share them on Vine's own network, Twitter or Facebook.
"Video will drive advertising revenue, and Facebook is moving in that direction," Larry Chiagouris, a professor of marketing at Pace University, told the E-Commerce Times. "It has no choice but to use if it wants to remain competitive."
Money Talks
Facebook will be seeking to grab a piece of a nascent but muddled market that Vine has already begun tapping into, assuming the reports are true.
Back in April, Twitter signed a deal with the Starcom MediaVest Group that could see hundreds of millions of dollars in revenue over several years accruing to it. SVG purchases ad space for major companies, including Procter & Gamble, Walmart and Microsoft.
Already, Microsoft is running ads on Vine for its Internet Explorer 10 browser.
Meanwhile, the Regal Entertainment Group will begin promoting movies with Vine. Monsters University and World War Z, which open this week, will reportedly be among them.
Licorice maker Red Vines has reportedly run about 20 Vine ads since January.
Lowe's has put up several Vines clips on YouTube.
These are "how-to videos — they're solution-based rather than ads," company spokesperson Julie Yenichek told the E-Commerce Times.
If Facebook does indeed put out a mobile video app, it will "not only go head to head with Vine, but also with YouTube," Pace University's Chiagouris remarked.
"Facebook has done a very good job of both rolling out mobile advertising products last year and going from virtually zero ad revenue to second place in a marketplace dominated by Google," Clark Fredricksen, a vice president at eMarketer, told the E-Commerce Times. "It's a pretty incredible feat. They've been able to do that without alienating users too much on mobile ads."
However, advertisers are "not spending a significant amount of money on mobile video ads," Fredricksen remarked.
"At this point, the bulk of spending is going to banners and search," he noted, "and so, for advertisers to scale their video ad buys substantially — essentially because of Facebook's video product — would be surprising, and I don't see that happening."
Most video ads tend to be in environments that already have video content such as YouTube and video news clips, Fredricksen said. Facebook "may have to increase the amount of video content consumed by its mobile user base before they're able to serve video ads, [and] at this point, there are a lot of questions about what it would look like."
Possible Developments Down The Road
Still, the likelihood that Facebook will unveil a mobile video app at some point is high, because the company is focusing strongly on visual content and has revamped its site both to reflect this and to focus on the mobile market.
Google earned more than half the $8.8 billion dollars advertisers spent worldwide on mobile Internet ads last year, and on the face of it, Facebook came in at what seems to be a poor second, with less than $500 million. Still, that's almost twice the $250 million that third-placed YP raked in.
The prospects for mobile video advertising are good because "everything that is sold can benefit from a video display," Chiagouris said.
"Video will be the primary source for most mobile access," he predicted — and that makes it critical to Facebook's mobile strategy.