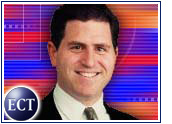 The Electronic Commerce and Consumer Protection Group, a working group comprised of seven of the world's leading Internet and e-commerce companies, proposed a set of guidelines Tuesday designed to protect online consumers and "inspire global discussions of legal issues related to consumer transactions in the borderless, instantaneous new medium."
Representatives of the companies that make up the group — including America Online, AT&T, Dell Computer Corp., Microsoft, Network Solutions, and Time Warner — are meeting in Washington, D.C. for a two-day Federal Trade Commission (FTC) workshop.
The proposal closely mirrors a similar move last December by the Organization for Economic Cooperation and Development, a Paris-based economic and social policy group made up of representatives of 29 of the world's wealthiest nations.
According to Network Solutions vice president for policy Roger Cochetti, "The goal of the guidelines is to produce satisfied customers. Consumers should be empowered to deal only with reputable merchants, under terms that make them comfortable and with assurance that disagreements will be promptly and reasonably resolved."
The FTC has pledged to give the proposal serious consideration. "We always welcome this kind of initiative," said Hugh G. Stevenson of the FTC Bureau of Consumer Protection. "We're still studying this one."
The FTC workshop is focused on analyzing possible alternative dispute resolution procedures for e-commerce disputes. The industry proposal is a system that would give merchants and consumers access to a neutral third party to handle complaints via e-mail. However, neither consumers nor companies would be bound by the third party decision and could take the case to court once the initial process is completed.
Full Disclosure
The proposed guidelines also call for merchants to fully disclose certain information to their online customers. This information includes:
Contact information including the merchant's full legal name and address, as well as a phone number and e-mail address of a point of contact within the organization.
Basic features of the goods or services they are offering in terms that the consumer can understand.
Terms and conditions of the transaction, including costs associated with the transaction and shipping information. Consumers should also be able to review the transaction both before it becomes final and at a later date.
Customer service information, including basic information on what customer service and/or support is available for the product.
Warranty information, including the scope, duration, and means of exercising rights made available under the warranty or limited warranty.
The guidelines go on to say that all required information should be "clear, accurate, and easily accessible online" both through the merchant's homepage and the page on the site where the transaction is to take place.
Merchants are also advised to "not make any representation or material omission or engage in any practice that is deceptive, misleading, or fraudulent."
Security and Privacy
Recognizing that security is a top concern for many Web shoppers, the guidelines suggest that merchants make "reasonable efforts" to ensure the security of consumers' transaction information.
Further, these measures should be "consistent with current industry standards" and should include the use of password protection, encryption, or similar technologies to protect information about the consumer and the transaction.
The guidelines also address privacy issues and suggest that merchants adopt privacy policies that are "consistent with existing industry standards and existing legal requirements."
At the very least, according to the guidelines, merchants should notify consumers what information is being collected and how it will be disseminated. Consumers should also be given a choice as to how the information will be disseminated to third parties for marketing purposes. Consumers should also be provided with reasonable access to their own records upon request.
Guidelines Necessary in a Borderless World
Cochetti told the FTC panel that many Web merchants are faced with complying simultaneously with inconsistent local consumer protection laws, regulations and guidelines in the multiple jurisdictions where their customers live. In addition, many consumers are unaware of laws that may apply to a particular merchant in the merchant's jurisdiction.
"We are proposing a model that can now be evaluated by all companies doing business online, consumers and governments around the world, said attorney and presentation coordinator Ron Plesser. "The guidelines are a contribution to an important global dialogue on how to construct a set of global rules for a global medium."
What's Next
Although the release of the guidelines and a companion statement describing how the guidelines were developed took almost nine months, the group believes they are a work in progress that will be refined through experience to become a "permanent framework that both protects consumers and enhances the growth of e-commerce."
The guidelines, according to the group, also complement the work being done by the Better Business Bureau and the BBBOnline, which is in the final stages of developing a detailed code of business practices.
Importantly, according to a study released on Monday by Greenfield Online, consumer Internet shopping is down from one year ago. During the first quarter of this year, 78 percent of the survey respondents shopped online, compared with 86 percent last year.
The number one reason that shoppers say they are moving away from e-commerce is the cost of shipping. The study also found that consumers are more likely to shop at an Internet site that has a brick-and-mortar counterpart in their area.