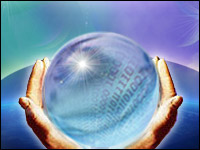 IDC last week reported worldwide PC shipments totaled nearly 72 million units in the fourth quarter of 2015, down 10.6 percent year over year — the largest YoY decline ever.
While shipments in Q4 were slightly higher than in Q3, 2015 was the first year since 2008 that fewer than 300 million PCs were shipped, the company said.
Longer PC life cycles, competition from mobile phones and tablets, economic issues such as falling commodity prices and weak international currencies, and social disruptions in Europe, the Middle East, Africa and Asia-Pacific contributed to the poor results, IDC said.
The end of support for Windows XP, a surge in PC replacements in 2014 because of price cuts, and Microsoft's free upgrade program for its new Windows 10 OS also played a role.
Market evaluation of the various new kinds of PCs available — slim, convertible, detachables and touch versions — vis–vis the more traditional PCs is yet another factor.
Hope for the Future
"The down year for the PC market was very troubling for all OEMs, but I'd separate market disruptions from the broader market trend," remarked Linn Huang, a research director at IDC.
The global PC market will stabilize in the long run if there's an economic uptick, as PCs "are still a mission-critical device in the enterprise, and there's material room for total available market expansion in education as schools catch up to one-to-one initiatives," he told the E-Commerce Times.
Commercial PC refreshes "will offset long-term erosion of the consumer PC market," Huang predicted, as enterprises "will transition to Windows 10 faster than any previous Windows release, but again this is contingent upon the economic climate improving."
Overall, 2016 "will likely be a down year as well, but we are expecting some market stabilization subsequently," he said.
The Impact of New Technology
The impact of detachables such as the Microsoft Surface on the notebook market will accelerate, "directly replacing both a tablet and a notebook for an end user," Huang said.
Meanwhile, mobile devices "have had and continue to have immeasurably large impact on the PC market," and this trend likely will continue, he observed.
In the commercial field, the rise of smartphones led to bring-your-own-device initiatives, and companies "have had to steer some of their IT budget toward mobile readiness," giving PC refresh projects lower priority over the last several years, Huang said.
Innovation and Evolution Required
PC vendors need to evolve into becoming more fully formed enterprise solutions providers, and the more consumer-focused brands "will likely face heavier consolidation pressure," suggested IDC's Huang, citingDell's planned acquisition of EMC,HP's recent split, Lenovo's acquisition of IBM's x86 server business, and Apple's push into the enterprise. There's also talk of a Toshiba-Fujitsu merger.
The figures "conceal the fact that Microsoft came up like a rocket toward the end of last year due to attractive designs and well-funded marketing efforts," said Rob Enderle, principal analyst at the Enderle Group.
More marketing is needed, he told the E-Commerce Times. PC vendors "need to form an NRA-like unit that can, through group funding, allow them to fight back on the message that money's better spent on other things than PCs."
Innovation is critical, but "desktops and notebooks are mature form factors," and innovation is coming primarily from "smartphones, tablets … and emerging PC form factors like productivity tablets," said Jim McGregor, principal analyst atTirias Research.
The productivity tablet "could be very disruptive, especially with Apple and Google leveraging their own operating systems and the traditional PC vendors trailing behind Microsoft," he told the E-Commerce Times. Vendors should "innovate and … expand into new markets and applications."