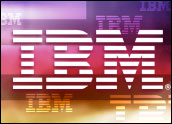 IBM on Tuesday introduced Verse, its entry into the reinventing email derby. Verse, which will be available in both an enterprise and freemium edition, integrates the many ways people communicate with each other every day — email, meetings, calendars, file sharing, instant messaging, social media, video chats and more — into a single collaboration environment.
What's more, IBM's data analytics functionality is built into Verse. It not only allows very accurate searches to be performed across all forms of communications within the collaborative environment — something IBM calls "faceted search" — but also learns a user's behavior over time in order to serve up relevant information even before the user asks for it.
For example, Verse will prioritize tasks intelligently, based on what it learns from a user's actions. It can combine content and conversations scattered across communication tools for action "at a glance."
"With IBM Verse, we challenged our design teams to use analytics to completely reimagine the social collaboration experience to focus on engaging people and driving outcomes, not managing messages and inboxes," said Bob Picciano, a senior vice president at IBM's Information and Analytics Group.
Beyond Email
Verse "gives you a seamless blend of email, social and collaboration capabilities that didn't force me to jump between my in-box, calendar and other apps to share and connect with people," said beta tester Gilberto Garcia, who is CTO at Cemex.
"It's hard to even call this email anymore," he added. "That's just one facet to what they are delivering with IBM Verse."
Despite predictions of its demise, email continues to thrive.
The number of email users is forecast to rise by 12 percent — from 2.5 to 2.8 billion — over the next four years, according to a Radicati Group study released earlier this year.
An estimated 108 billion emails are sent daily, based on the study.
Those volumes drive employees to constantly check their email.
Workers do that an average of 36 times an hour, research suggests, although only a small percentage of messages received — 14 percent by one estimate — are critically important.
That is why companies like Microsoft, Google and even Facebook are cooking up ways to tame corporate email inboxes.
"The concepts are all the same," said Patrick Moorhead, founder and principal analyst at Moor Insights and Strategy.
"They're trying to get relevant stuff to you at the right moment," he told the E-Commerce Times.
The Frankenmail Spectre
"IBM's concept isn't new," Moorhead said. "It's the way that they're going to do it — by leveraging Watson's artificial intelligence."
Watson is an AI system created by IBM, which gained notoriety after it bested a couple of superstar champions in a Jeopardy! match.
"I'm a bit skeptical because [Verse] sounds too good to be true. Google has the best data analytics capabilities in the industry, and they haven't been able to figure this out," Moorhead observed.
"If they can do this, though, it would be huge and everyone will want to use it," he added.
With Verse, IBM is trying to converge email with social media without creating a Frankenstein monster.
"It's the most advanced effort to blend social aspects with collaboration and email, and create something that companies might actually use," Rob Enderle, principal analyst at the Enderle Group, told the E-Commerce Times.
Better Privacy
Social email experiments "usually have tools customized for a customer," noted Jim McGregor, founder and principal analyst of Tirias Research.
"Any time you try to customize solutions, it becomes a nightmare," he told the E-Commerce Times. "You're better off using off-the-shelf software that people feel comfortable with. It has to look and act like the resources they're using today."
Another problem is created when companies try to drive all internal communications through their shiny new social email systems.
"That makes it hard to rope in external people," McGregor pointed out.
Among the Verse benefits IBM highlighted is its privacy, compared to email systems that mine their users' correspondence for data that can be used to target advertising and for other purposes.
"I was struck by the point that IBM made about understanding the importance and sanctity of enterprise security, and promising that none of the data created by users would be used in any way but to support the customer," said Charles King, principal analyst with Pund-IT.
"Google and Facebook are companies whose livelihood depends on leveraging every piece of data that they can into an advertising or marketing effort," King told the E-Commerce Times. "IBM makes its bread and butter in a different way that is friendlier and more acceptable to the enterprise customers that they're going after with this."