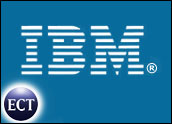 IBM, in a move to bolster its presence in the electronic forms market, is expected to close a deal tomorrow to acquire developer PureEdge Solutions. Terms of the acquisition have not been made public.
PureEdge, of Vancouver, British Columbia, Canada, is a developer of electronic forms using open-source technology called XForms, which is based on XML.
The company's products are aimed at vertical markets — government, banking, insurance, health care and other industries where electronic forms are used to comply with requirements of regulatory agencies.
Some analysts see IBM's move as a step toward broadening the reach of Xforms in vertical markets at the expense of Microsoft, which is intent on advancing its own electronic forms agenda.
No Vendor Lock-In
IBM Vice President for Workplace, Portal and Collaboration Software Ken Bisconti explained to the E-Commerce Times that IBM is adding PureEdge to its fold as a means of advancing open standards in the e-form market.
"Electronic forms can be developed in a proprietary fashion, as companies like Microsoft are doing, where, to use their forms, you have to devote yourself to using Microsoft software," he said.
However, he explained, XForms allows companies to interchange their forms without vendor lock-in.
"We believe this integration with IBM's Workplace family of collaborative products will not only accelerate our ability to deliver business value to customers but will also ensure that open standards are widely adopted and developed in this critical market," PureEdge CEO Mark Upton said in a statement.
Business Processes Targeted
Bisconti explained that PureEdge will help IBM improve its customers' business processes. "The electronic form is the front end of the majority of business processes that organizations are automating or redesigning," he explained.
"Today you have the replacement of a lot of paper forms going on, especially in finance, insurance, health care and government — any industry facing increased regulation," he said.
The acquisition is also about "high-value, industry solutions," Bisconti observed. "PureEdge is the industry leader in its ability to deliver vertically oriented electronic forms," he said.
"That's aligned with the way IBM goes to market," he noted. "IBM has deep industry knowledge in different vertical markets."
It's also aligned with IBM's current company-shopping activity, according to Dana Gardner, principal analyst with Interarbor Solutions in Gilford, N.H.
Buy Our Tools
"What IBM has been doing through its recent acquisitions is its been getting into key verticals with expertise and customized technology," Gilford told the E-Commerce Times.
So far, Microsoft appears to view the requirements of the e-form market differently from XForm advocates, Rob Helm, director of research at Directions on Microsoft in Kirkland, Wash., said.
"The strategy that Microsoft is following is, if you're going to do acomplex form, you're a developer and you use whatever developer tools are appropriate for the job and we sell a bunch of tools to do it," he told the E-Commerce Times. "It's not a question of standardizing anything."
Helm explained that Microsoft already has products on the market to do what XForm is supposed to do, and more are on the way.
"Microsoft is planning to build a new forms technology into the next version of Windows," he said. "So every machine that ships with Longhorn will have a forms engine in it from Microsoft."
Universal Appeal Important
However, there's a difficulty with Microsoft's approach to e-forms, he asserted. "It makes it hard to create forms that are multi-platform if there are no standards for them," he explained.
And making forms with a universal appeal is very important to the market, Bisconti argues.
"When you're building forms-based solutions, especially those that require interaction with outside organizations, you don't control the environment with which people are interacting with your business process," he explained.
"That's why the market has moved so quickly to Web-based applications instead of creating Windows-based applications for everything," he continued.
"Even if Microsoft had the best forms viewer in the market embedded in Longhorn," he added, "it would take five to seven years from now before you even had 30 to 40 percent of the PCs in the world using that version of their operating system."