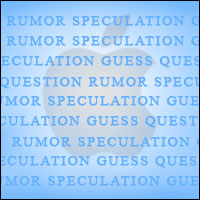 Apple is phasing out its iAd sales team and moving toward an automated system, according to news reports this week.
Then-CEO Steve Jobs launched iAd six years ago to provide an alternative to existing mobile advertising platforms, but it never caught fire.
Under the new iAd platform, publishers reportedly will be more easily able to sell directly through the platform, and they'll be able to keep 100 percent of ad revenues. Currently, Apple takes 30 percent of an ad's revenue on the network.
Changes in the program will occur soon, with members of the iAd team reportedly being cut loose as early as next week.
Neglected Stepchild
A number of factors contributed to iAd's demise, noted John Carroll, a mass communications professor atBoston University.
"The iAd sales team has been a neglected stepchild at Apple," he told the E-Commerce Times. "The haven't gotten the backing and support that would have helped them to overcome some of the obstacles they've encountered."
Those obstacles include exercising too much control over the ads placed by advertisers, making placement of ads more complicated than it needs to be, and refusing to share data with advertisers.
"That combination put the team at a disadvantage in terms of selling mobile ads," Carroll said.
"The numbers bear that out," he added. "They have a very small percentage of mobile ad revenues."
In the final analysis, Carroll continued, Apple executives concluded the company was better off turning the business over to the publishers and letting them keep the revenue and the data.
"This has been coming for quite awhile," he said. "The question is, why didn't they pull the plug sooner?"
An Unusual Fail
Apple's heart wasn't in iAd nor was it equipped for success in the tough world of advertising sales, Carroll maintained.
"The Apple culture isn't suited to the rough-and-tumble world of ad sales," he said. "For that reason, the program didn't generate much momentum or support within the company."
"This is one of the few times that Apple has fallen on its face," Carroll added.
Apple failed where other tech companies have succeeded, according to Rob Enderle, principal analyst at the Enderle Group.
"This goes into the loss column for Apple and the win column for firms like Google and Facebook who are doing far better in this space," he told the E-Commerce Times.
"What is really kind of funny is that Apple is an advertising powerhouse when it comes to doing advertising and Google is an advertising powerhouse when it comes to selling ads, but Apple doesn't understand the sales side and Google doesn't understand the execution side," Enderle added.
"This effort was in Google's area of expertise, and Apple just wasn't able to execute," he said. "You'd think that if you understood one side of the business, the other side would be easy, but this showcases that isn't the case."
A Better Course for Apple
Another beneficiary of Apple's decision to revamp iAd will be content publishers.
"This puts control back in the publishers' hands, and assuming the tools Apple creates are efficient, this removes a lot of factors that might have led publishers to hesitate participating in platforms like Apple News," Boston University's Carroll said.
Apple's rethinking of iAd may be the best course for the company, noted Patrick Moorhead, principal analyst atMoor Insights & Strategy.
"Apple getting out of this business is a good thing," he told the E-Commerce Times.
"Strategically, Apple has attempted to separate itself from Google and Facebook in terms of privacy," Moorhead explained. "By getting out of iAd, Apple can now definitively stand on solid ground that they have nothing to do with the ad business, and that's good for Apple."