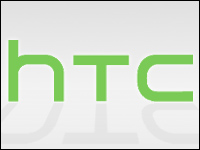 Flailing Taiwanese smartphone maker HTC is developing its own mobile operating system for the China market in the hope of reviving its fortunes, according to The Wall Street Journal.
Likely slated for introduction by the end of the year, the OS reportedly will be closely integrated with services such as China's popular Twitter-like microblog Sina Weibo.
"Because of the NSA Prism disclosure, there is a sudden and significant demand, particularly in China and Russia, for solutions that don't originate in the United States," Rob Enderle, principal analyst at the Enderle Group, told the E-Commerce Times.
HTC "would want a good volume business and China, being the largest mobile phone market in the world, would certainly give them that," remarked Carl Howe, a research vice president at the Yankee Group.
More on HTC's Purported Plans
HTC Chairwoman Cher Wang is giving this project her personal attention and has been discussing it with Chinese government officials, according to reports.
The Chinese government has for some years been pushing for a homegrown OS to reduce the country's dependence on foreign vendors. That push has been given extra impetus by fears that software from U.S.-based companies is being tapped by NSA's Prism program.
Chinese government involvement "would help in funding and regulatory approval," commented Enderle, but would hurt in that "Chinese citizens don't seem to trust their own government that much."
Also, moving the technology out of China could be problematic, he pointed out.
"I don't think HTC is necessarily looking for Chinese government endorsement for this phone," the Yankee Group's Howe told the E-Commerce Times. "It seems to me like a straightforward business plan that doesn't need their explicit approval other than the usual paper stamping and standards compliance."
The Pitfalls of a Linux Option
Developing a mobile OS "isn't exactly rocket science nowadays," Howe said. "Many Linux-based mobile OSes are out there for HTC to choose from, including open source Android."
Those Linux-based mobile OSes include Firefox; Tizen, which is being developed with support from Samsung and Intel; and Sailfish, according to IDC.
Working on a new fork of Android could be dicey, as it might draw fire from Google. The Internet giant reportedly forced Acer to suddenly cancel the launch of a smartphone running Aliyun, a Linux-based mobile OS developed by Alibaba, on the grounds that it was incompatible with Android.
Acer and HTC are among the 84 members of the Google-led Open Handset Alliance, whose flagship software is Android.
Baidu also forked Android to create the Baidu Yi mobile OS, renamed "Baidu Cloud," and reportedly has resorted to paying to have it installed on Chinese smartphones. Any new OS has to swim upstream against Android, which has become tremendously popular in China.
One Is the Loneliest Number
"After being burned by Google and Microsoft, HTC doesn't want a partner for an OS, but wants to see if they can emulate Apple's model," Enderle speculated.
Still, developing a new OS from scratch won't be a picnic.
"They'll have the challenge of evangelizing yet another platform," Ramon Llamas, a research manager at IDC, told the E-Commerce Times. Tizen, for example, has not done particularly well.
While several companies have flourished by playing solely in the Chinese market, HTC "wants to be a worldwide player," Llamas said. China "can't be HTC's only bet."