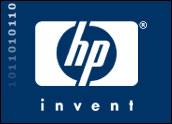 HP on Tuesday announced HP Enterprise Applications Services for Workday — essentially consulting services for customers of Workday's Software as a Service.
Workday is a human capital management package that unifies human resources, talent management, payroll and financial management.
It is cloud-based and fully enabled for mobile use. All customers work with just one version of the application, so everyone gets the same update.
HP has executed "the industry's largest deployment of Workday to date" to its more than 300,000 employees worldwide, taking only 14 months to do so instead of the three years an implementation of this size normally would take.
HP can upgrade existing legacy HCM solutions; develop an overall enterprise cloud strategy; integrate with other enterprise applications and databases; work with mobile computing, Big Data, social and enterprise security strategies; implement an effective model for ongoing application management; and develop an agile solution to meet changing business requirements.
HP has been flailing as its management seeks to turn it around, and "It's absolutely critical HP pulls this off right, because it's what's going to pull them through," Rob Enderle, principal analyst at the Enderle Group, told the E-Commerce Times.
An HP spokesperson was not immediately available to provide further details.
The Workday Backstory
Workday was founded by David Duffield, founder and former CEO of PeopleSoft, and Aneel Bhusri, former PeopleSoft chief strategist, after Oracle completed a hostile takeover of the ERP giant back in 2005.
Its services target customers of Oracle and SAP, and it claims to offer them at lower cost.
Oracle is feeling the pinch of Workday's attack, to the extent that it set up a Web page comparing its HR services to those offered by Workday.
It's not clear that SAP — which led the ERP market in 2013 with US$6.1 billion in sales compared to second-runner Oracle's $3.11 billion, according to Gartner — is threatened much by Workday.
Crowded Workday Consulting Field
IBM has offered Workday consulting for years. Other players include Appirio, Aon Hewitt, Accenture and DayNine Consulting.
Coming late to the market won't be a problem for HP, Laura DiDio, principal at ITIC, told the E-Commerce Times.
"Imitation is the sincerest form of flattery," she pointed out. "If you're HP, you're imitating IBM, and that isn't a bad company to imitate and emulate."
IBM has for the past few years focused strongly on services and consulting, and that has paid off. Its Q4 2013 report showed software, services and global financing each grew, adjusting for currency, while revenue from its systems and technology divisions was down 25 percent, adjusting for currency.
"Now HP is going to try its hand at consulting, because that's where the big margins are," DiDio said.
HP is late to the game because "for years, it has been flip-flopping among different strategies and has been paying a bunch of different CEOs to go away," DiDio suggested.
Why Workday?
Human resources operations are moving to the cloud, and they're being outsourced, NGA HR pointed out.
NGA expects the SaaS paradigm to gain strength.
Doesn't SaaS Give You Wings?
The whole premise of SaaS — which Salesforce.com has exploited very well — is that for a small fee, enterprises can get rid of physical servers and software, along with the need to carry out maintenance and other administrative tasks, and instead do their work on software that runs on the SaaS provider's servers at its data center.
Doesn't the apparent need for consulting services for Workday customers contradict this?
Not at all, contended DiDio.
"Our surveys show that people have to be dragged kicking and screaming to use the applications and figure out their ins and outs," she explained. "HP has realized there's a lot of money to be made, and they've got a captive audience — their own installed base."