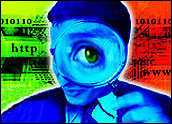 This is the seventh in an ongoing series on buiding a Web site for your small business. Part 1 looks at essential elements of a business Web site. Part 2 offers basic site design guidelines. Part 3 tackles some advanced design issues.Part 4 examines social media tools for building traffic.Part 5 compares outsourcing against doing maintenance work in-house.Part 6 offers tips on marketing your site.
With budgets getting tighter than ever, small-business owners have to make the best use of every penny they can to stay ahead of the game. While you might think you have a first-class Web site that seems to be attracting lots of visitors, how do you really know if it's working?
Is it delivering the results you want — or is it just window dressing? Is it generating qualified leads or sales, or attracting curiosity seekers with no serious interest in your service or product?
Even the best-looking Web sites could use a little help — which is why a lot of business owners are turning to free or low-cost analytics services to get a clearer picture of what makes their Web sites deliver the goods — or not.
"In this climate, you don't want to be spending any money you don't need to, so you want to squeeze what you can and focus on what works or doesn't," Amy Chang, group business product manager for Google Analytics, told TechNewsWorld.
Easy as 1, 2, 3
When it comes to analyzing your site's performance, there are three things you need to measure, Jim Sterne, founder of the eMetrics Marketing Optimization Summit, told TechNewsWorld. What are people doing (i.e. what is their behavior)? What is their attitude/how do they feel about your site? And what are the business outcomes of your site?
"You need all three of those pieces of information," Sterne explained. "You might find an ad is getting a whole bunch of people coming to your site. That's great — but not if they are unhappy when they get there and don't buy anything."
As far as business outcomes, that can change depending on your definition of what constitutes a successful visit. For e-commerce, it's as simple as measuring sales. For a professional service such as an architect, it can be a bit more challenging.
Analytics can break all of that down for you, Sterne said. "It's not rocket science. Google Analytics for one does this stuff very well."
Getting Started
There is no need for small-business owners to feel daunted at the prospects of having to implement and manage an analytics strategy. It's easy to start off with the free stuff and build your capabilities from there.
Google Analytics has practically become a benchmark for free analytics services. According to Chang, all you need to do to get started is cut and paste a piece of JavaScript on the footer of your pages to start tracking, "and the data starts pouring in."
That data includes information on the pages being visited, where visitors are coming from, what percentage are "bouncing" off the site (also known as "bounce rate") and the quality of the traffic.
"As you advance in terms of sophistication you can get more sophisticated insights from your data," Chang explained. "For example, you can geographically isolate where your traffic is coming from to target ad campaigns, or find what type of content people are interested in." Custom reporting features allow you to drag and drop metrics into single reports for viewing and comparing.
For those with no head for numbers, "you might need a bit of consulting to get it set up. But you can go to pretty much any analytics site and click on the partners link to find consultants who will work with you over the phone. They can also look at your reports with a trained eye and teach you what to look for. I bet within an hour they can give you five things you need to go fix on your site," Sterne notes.
Moving Up
While available free analytics tools will serve a majority of the needs of most business owners, there are additional resources you can tap into to gain even more insight into the inner workings of your site.
"The great thing about these free services is they give you a lot of information to get started," Darren Guarnaccia, vice-president of product marketing for Sitecore, a Web content management specialist, told TechNewsWorld. "My advice to small-business owners is to start with the free analytics, and if and when you outgrow it, step up to a package you can integrate with it to drive more results."
Some additional analytics capabilities you might want to look at include detailed campaign tracking, spending analyses, split testing, lead nurturing and return on investment. "If you need to increase revenue, maximize the user experience, identify problem areas — advanced analytics can help you optimize business outcomes and/or save a lot of money," Guarnaccia said.
If you conduct a lot of business online, tools like Google Website Optimizer can be great for helping you set up a more effective site. "You create multiple versions of headline, body copy, photos and call to action and Optimizer will tell you which combinations will deliver the best results," Sterne explained. "If taking the time to do it means getting 10 percent more sales, that has a big impact on your bottom line."
Survey tools such as 4Q's offerings are also useful for getting an ad hoc view of user opinions when visiting your site. For a nominal fee you can have a tag on your site that asks every 100th person or so to answer a few questions about why they were there, if they were successful and if not, why.
Once you've established your basic numbers, another area you can look at more closely is usability, Raphael S. Mudge, founder of Feedback Army, a provider of usability analytics services, told TechNewsWorld. For a fee of approximately US$10, it will provide you with 10 responses from people who try your site and answer your questions. [*correction]
"User testing will allow you to study user movements on your site, what they clicked on, most used links, etc."
Mudge added that for those wanting to go the extra analytics mile, services such as Clickdensity will generate detailed heat maps to demonstrate how people are using your site and where on a page the most activity occurs. Others, such as UserTesting.com and Userfly.com, will generate videos of how people use your site. [*correction]
"I'm a big proponent of using several things — not just one," Mudge said. "You can use them to inform judgment and make decisions about what you need to change. It's like a toolbox. The more you have in there, the more you can do."
Keep the Momentum Going
With a few possible exceptions, analytics are definitely not a one off proposition. You need to keep up with the numbers to not only find out what is going wrong, but to see if your changes are working. "It's very straightforward to do, it's not sophisticated technology or a painful amount of work. But boy, it's valuable!" Sterne said.
The caveat for many business owners is that you need to have the time and energy to make changes to your Web site and watch the numbers to see if they have an impact, he added. "It's important to have the discipline to get into that kind of testing mode and [adopt a] continuous improvement mindset. Your Web site will only get better and better."
---
*ECT News Network Editor's Note:
The original published version of this article stated that for a fee of $20, Feedback Army would provide a 10-minute video of people using your site and speaking their thoughts. Feedback Army does not provide a video, and the fee for its response service is $10, not $20. We regret the error.
*ECT News Network Editor's Note: The original published version of this article included a statement that UserTesting.com and Userfly.com generate detailed heat maps, according to Mudge. They do not, said Mudge. We regret the error.
---
How to Build a Small-Business Web Site, Part 1: Nuts and Bolts
How to Build a Small-Business Web Site, Part 2: Design Basics
How to Build a Small-Business Web Site, Part 3: Advanced Design
How to Build a Small-Business Web Site, Part 4: Web 2.0 Tools
How to Build a Small-Business Web Site, Part 5: Outsource or DIY?
How to Build a Small-Business Web Site, Part 6: Marketing for Success
How to Build a Small-Business Web Site, Part 8: Content Management Simplified
How to Build a Small-Business Web Site, Part 9: Security and Transaction Processing
How to Build a Small-Business Web Site, Part 10: Minding Your Privacy Ps and Qs
How to Build a Small-Business Web Site, Part 11: Roping In That Rascally ROI