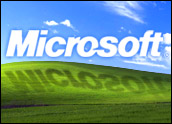 Microsoft has introduced another new product. This one is a tablet called the "Surface." If Microsoft is not careful, it could actually be successful with this one — if it plays its cards right, anyway. The Surface will let Microsoft compete head-to-head with Apple's iPad, Amazon's Kindle, Barnes & Noble's Nook, and many more. Will the Surface be a hit or a flop? That depends on Microsoft.
My Pick of the Week is the new Barnes & Noble Nook with the integrated screen light. Finally, I can read in bed!
It is important to note that there are more questions about Microsoft's Surface than answers at this time. The company made the announcement — a coming-out party. That means we know very little. The details will follow over the next several months.
First, it has to be sold and evaluated by customers and the media. Next, we have to see what customers think. And finally, we have to see what the media does with it.
As an industry analyst and consultant, I have followed and worked with many different companies when they have launched their various products and services. Some did a great job. Others missed by a mile.
It's up to Microsoft to set the mood. Right now, this is a blank page. It's not completely blank, since others are competing in the same space. We are forming our definition of what the successful model looks like, but no one really knows what this means from Microsoft's perspective.
Once the Surface hits the market, customers and the media will weigh in and decide for themselves –, good or bad. It is crucial that Microsoft create the right sense about the Surface.
So, is Microsoft ready to hit it out of the park? There are two different trains of thought on this.
2 Schools of Thought
One is no — not based on what we have seen so far with Microsoft's smartphone efforts. It has tried to break in and be successful for a decade. Apple's iPhone and Google's Android OS have changed the space, and Microsoft is having a hard time with its new Lumia and partnership with Nokia.
Two is yes — Microsoft seems to be awakening and changing. Look at the attention the Surface announcement attracted. Look at the new Microsoft retail stores in shopping malls — very similar to the Apple stores.
So Microsoft looks like it is really trying to be successful in this new and changing marketplace. On the other hand, its recent rollout of the Lumia phone in partnership with Nokia still has not worked.
The launch of these new Surface tablets is not a guaranteed success by any means, but it is a possibility — and that potential is where Microsoft should focus.
There is a secret that can put success with the Surface in Microsoft's grasp. In fact, Microsoft doesn't even have to do anything new here. Here is the secret: Copy Apple.
Apple has seen extraordinary success with its range of products and services. However, many customers are not Apple users. So if Microsoft can simply follow the Apple model, it can be successful.
That may sound easy, but everything has its challenges. This is a big if.
I have already heard from countless reporters all asking the same question: Will Microsoft succeed with its new tablet? I tell the company we want it to, of course. However, its track record with things beyond Windows over the last decade has been spotty, at best. I say if this tablet can strike the magic chord, Microsoft will succeed.
If you ask, I firmly believe most want Microsoft to succeed, even if for no other reason than we don't want the world to be ruled by only two giants, Google and Apple. We want choice.
Microsoft is changing in the mind of the consumer. It is becoming a trusted and friendly place to come home to. It has been with us for decades — it is our baseline of thinking in this tech world.
Microsoft has to continue to change and update, similar to what SBC did when it acquired the old and tired AT&T several years ago. It took the name and successfully reinvigorated it. The AT&T of today is fresh and young and competitive.
That's what Microsoft needs to do as well, and it has begun with the stores and the smartphones and tablets. However, this ebb and flow is not fast enough.
What Microsoft Must Do
Change occurs instantly. Then we spend the rest of our time getting used to what's new: the new company; the new brand; the new image.
In addition, Microsoft needs to launch this new Surface tablet in new and different ways than it has introduced other products — like wireless smartphones.
Can it do this? Remember the recently launched Microsoft-Nokia Lumia smartphone? That was the same old and tired model. It didn't break through the industry noise.
At this point, Microsoft reminds us of our dear old grandpa. We want it to be successful. It always was, but now it is old and tired. Microsoft has put on some fresh young clothes, but that is not radical enough.
Can Microsoft update its brand and image in the marketplace? It has several good examples. It can look at Google as a newcomer. It can look at Apple as a company that has been around the track and finally struck gold a decade ago. It can look at AT&T as an example of how to refresh a brand.
What about the device itself? Will this be a standalone tablet, or will it be part of a larger bundle with smartphones, computers and televisions? Will users store information on the device itself or in the Microsoft cloud?
There is a difference. If it is stored on the device itself, it will not be part of a bundle. If, however, it is stored in the cloud, then it can be accessed and worked on with a variety of devices. You can start a letter on your computer and finish it on the tablet.
If this is just going to be a standalone and separate device, I think the Surface's chances of success are much more difficult. If, however, this is part of a Microsoft cloud, its success is almost ensured.
Not everyone likes or wants the cloud — not yet. So perhaps Microsoft could offer both, but it must offer the cloud. And it must talk about the cloud as the new space we are all moving too.
It must use advertising and marketing and public relations very effectively.
Can Microsoft do this? Will it? Apple does, and it is very successful. The good news is Microsoft doesn't have to create anything new. It just has to follow Apple's lead.
The Surface has to be incredible. It has to be everything the iPad is and more. Is it?
The Surface has to be part of the Microsoft cloud and a standalone device. Is it?
The Surface has to have new, exciting and inspiring marketing, advertising and public relations. Does it?
And Microsoft has to update its tired brand, and turn grandpa into a hot younger model. Can it?
These are some of the key challenges and opportunities that Microsoft faces. If it can do this, it could have a hit on its hands with the Surface. It just has to follow Apple.
Will the Surface be successful? We'll see. After years of trials and errors, does Microsoft now understand what it takes? That is the question. The answer depends on whether it knows the steps it must take — simply copy Apple's success in the tablet space. We'll see.
This is a golden opportunity, but only if Microsoft plays its cards right.