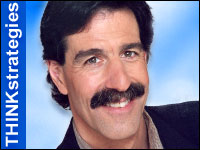 As I reported in this space earlier this year, a growing number of IT professionals are putting aside their apprehensions about Software as a Service and cloud computing, and investigating how they can utilize these "on-demand" solutions to address their day-to-day IT management requirements.
Now, a widening array of cloud-oriented analytic tools is emerging to help IT organizations achieve this objective and better support their corporate constituents.
This new generation of cloud-oriented IT analytic tools is building on the success of a growing assortment of SaaS-based business intelligence solutions that have been gaining market acceptance among corporate executives and end-users.
Just as these business-oriented analytic tools are beginning to fulfill the promise of a previous generation of on-premise BI applications, the new cloud-oriented IT analytic tools are also delivering more tangible results than their predecessors.
Escalating Challenges
IT organizations are turning to these cloud-oriented analytic tools for the same reason as their business-side counterparts. They are facing escalating challenges monitoring and managing increasingly dispersed IT operations with even greater budgetary constraints.
In response, they have to find new methods to anticipate potential problems in order to proactively administer their operations and minimize downtime, rather than continue to react to issues in an effort to keep their systems up and running.
This imperative is particularly acute because more businesses are relying on a combination of legacy on-premise and online cloud resources, or attempting to create their own private clouds in order to improve their operating efficiency.
To meet these demands, IT organizations must put into place a new generation of management systems that can orchestrate the provisioning process, monitor ongoing performance, and measure their effectiveness in a hybrid environment in such a way as to identify early warning signs before any serious issues arise.
This challenge is compounded because the very nature of today's "on-demand" environment is that it is subject to continuous change. This means that today's IT management systems must oversee a combination of static systems and ad hoc resources, ranging from virtualized applications to third-party infrastructure.
Therefore, effective IT management systems must be easier to administer, more responsive to shifting requirements, and quicker to produce timely analysis so the IT staff can optimize the performance of fluctuating resources.
Expanding Opportunities
We've seen the established software applications and analytics vendors confronted with a new generation of SaaS-based or cloud-oriented upstarts focused on market opportunities in the business environment. Now, we're watching a similar competitive battle emerging on the IT side.
It started with a new generation of IT Service Management (ITSM) vendors, evolved to include SaaS-based security and cloud-oriented storage management vendors, and now includes a growing number of SaaS/cloud application and infrastructure performance analytics providers.
The rapid evolution of this segment of the market is already fueling greater acquisitions by the established IT management vendors of assorted next-gen players, such as Compuware's purchase of Gomez a year ago, and VMware's acquisition of Integrien, an application and infrastructure performance analytics vendor, in August.
These moves are a further indication that the SaaS/cloud movement is becoming firmly embedded into the day-to-day operations of organizations of all sizes, and the need for more effective IT management systems and analytic tools is going to grow significantly.
---
Jeff Kaplan
is the managing director of
THINKstrategies
and founder of the
SaaS Showplace
. He can be reached at
[email protected]
.