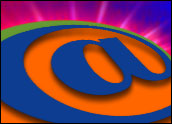 Many U.S. government agencies seeking to utilize cloud-based information technology have tilted to one of the most common IT functions as a beginning step — email systems. Converting existing email operations to cloud-based platforms became much easier for all federal agencies on Aug. 30, when the General Services Administration awarded a set of IT contracts to 17 providers for cloud and related services.
As a result of the contracts, GSA is offering access to cloud-based email services not only to federal agencies, but to state, local and tribal governments as well.
"GSA has added another excellent option for agencies looking to rapidly move their email to the cloud to save time, resources and taxpayer dollars," said Mary Davie, acting commissioner of GSA's Federal Acquisition Service.
The GSA email program will support the Obama administration's mandates and initiatives to bring cloud services into the federal government, reduce federal data centers, and make IT operations more efficient. Transitioning to a cloud solution lowers the cost of email by up to 50 percent annually and saves US$1 million for every 7,500 email boxes, GSA said.
BPA Provides Approved Vendors
GSA is offering the email services through blanket purchase agreements, or BPAs, with the cloud service providers, designed to simplify the fulfillment of recurring needs for these services. By virtue of the BPA contract mechanism, agencies will have a roster of GSA-approved vendors to consider for implementation of cloud-based email services. Individual agencies will then issue task orders for specific projects.
The potential total value of projects under the GSA program is $2.5 billion. The program is scheduled to operate for at least two years, with possible extension to five years.
GSA has awarded 20 BPAs to the 17 providers, four of which are small businesses. The firms selected for the contracts: Accenture Federal Services, Autonomic Resources, CGI Federal, Ciracom, Computer Sciences Corporation, Dell Federal Systems, DLT Solutions, General Dynamics Information Technology, Harris IT Service Corporation, IBM Global Business Services, Lockheed Martin, Onix Networking, Science Applications International Corporation, Smartronix, Systems Research and Applications Corporation, Technosource and Unisys.
Of the 17 providers selected by GSA, 16 are integrators who work through their teaming partners to provide cloud services to government agencies. While IBM provides cloud services directly through its Domino Web, other highly visible cloud providers such as Google, Microsoft and Zimbra will be available to agencies via the partnership mechanism.
Contracts Cover Range of Services
The GSA contracts will make it possible for agencies to obtain various offerings, including email as a service (billed per mailbox), office automation, electronic records management, migration services and integration services. The delivery models include government community cloud, private cloud, secret enclave cloud and public cloud.
Security requirements must meet the government's moderate-impact level, with the exception of compliance with the high-impact level for the secret enclave configuration.
GSA negotiated detailed ceiling pricing for explicitly defined standard services, so agencies can compare pricing across the 17 industry partners.
"We encourage you to negotiate lower prices in our task order. You can negotiate lower pricing for a lower level of service, but the service provider cannot charge higher prices above the specified ceilings for a higher level of service," GSA said in its advisory to agencies.
Service providers responding to the BPAs will be required to meet the service level requirements (SLAs) specified in the solicitation, including service availability of 99.9 percent.
GSA grouped the 17 vendors into seven categories related to different offerings and pricing standards. Not all vendors were selected for all seven categories, while some vendors were selected for more than one category.
"The GSA Email as a Service BPA is an important next step for enabling government agencies to take advantage of cloud's affordability, flexibility and efficiency. GSA continues to lead from the front in order to ensure innovative technologies are easier to access and faster to ramp up," James Pyon, CGI vice president and cloud offering executive, told the E-Commerce Times.
Security Issue Addressed
One of the challenging issues for federal agencies moving to the cloud has been IT security. GSA has established the Federal Risk Authorization Management Program (FedRAMP) to address security standards related to cloud migrations.
"Email services furnished by the providers are as secure as current email offerings provided by the agencies themselves. GSA developed FedRAMP to aid agencies in the security assessment and authorization as well as continuous monitoring requirements of cloud service providers," Dan Cruz, spokesperson for GSA, told the E-Commerce Times.
"FedRAMP ensures that cloud service providers meet the security requirements of the Federal Information Security Management Act. That means agencies will be able to leverage FedRAMP for the Email as a Service BPA agreements, dramatically reducing the time required for security assessment and authorization," he said.
The FedRAMP standards should facilitate the contracting process, according to CGI.
"Our EaaS solution is built on the foundation of our certified-secure federal cloud infrastructure and will meet the security requirements outlined in GSA's EaaS BPA," Pyon said.
"CGI has an authority to operate for IaaS and we were the first company to start the FedRAMP process for that solution. CGI will submit an add-on request to FedRAMP for the EaaS and other new cloud services," he added.
Last year, GSA itself was the first federal agency to move to a cloud-based email system, saving $2 million dollars to date. Over the next five years, GSA said, it will see another 50 percent savings with an estimated $15 million reduction in IT costs.