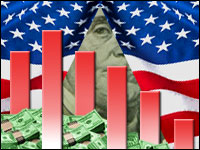 A major federal agency has launched a program designed to acquire information technology and other essential goods and services for the government the same way that major corporations handle procurement.
The General Services Administration, which acquires a wide range of products and services on behalf of federal agencies, has initiated a category management acquisition process to help federal agencies improve their procurement operations. The initiative was developed by the Federal Acquisition Service, a unit within GSA.
"Our current, fragmented acquisition landscape leads to many agencies duplicating efforts and establishing redundant acquisition programs. Today, there are more than 500 different departments and agencies all making purchases amounting to more than (US)$500 billion annually. These redundancies are driving up our collective operating costs and needlessly wasting valuable taxpayer dollars," said FAS commissioner Thomas Sharpe.
Sharpe will add the category management capability to the GSA/FAS acquisition process as a tool agencies can use in procurement.
"Category management is how the most successful Fortune 500 companies approach acquisition," he said.
Essentially, category management involves segmenting acquisition into discrete specialties and developing procurement expertise for each segment. GSA plans to create a central resource for a number of procurement categories so that agencies don't have to develop their own capabilities for each category — or have to operate under the handicap of making acquisitions with less than optimum knowledge.
GSA will be able to assimilate the experience of the procurement actions of many agencies to build up a capability in a given category, which can be shared throughout the government. The central resource approach also should reduce costly duplication of acquisition activities among federal agencies.
"Once implemented, category management can streamline government purchasing into controlled categories such as information technology, professional services or travel," Sharpe said.
Digital Platform Supports Program
GSA won't necessarily conduct the actual contracting for individual agencies, although it will do so when appropriate. The program could enhance GSA's procurement activities on behalf of agencies, or be used to provide support to each agency's acquisition operations.
"We could do both. With category management, we are identifying core categories of businesses around which to develop higher levels of expertise to direct and guide buyers to the best solutions — whether it's a GSA contract vehicle or otherwise," Mary Davie, assistant commissioner of GSA's Office of Integrated Technology Services, told the E-Commerce Times.
"The goal is to use category expertise to help government buyers make smart, data-driven decisions and to get the best deal for taxpayers, while also driving unnecessary administrative costs out of the acquisition process," she said.
To support the program, FAS plans to launch a common acquisition platform, or CAP, a digital delivery program that will provide the benefits of category management and guide federal agency buyers through every step of the acquisition process.
CAP will be implemented with the creation of specific category hallways. Before federal buyers go out to the marketplace with a procurement, they will enter CAP through a digital gateway and choose a category, or search for the product or service they need.
From there, they will walk down a virtual hallway that houses everything from subject expertise and data, to tools and on-demand procurement assistance. All of this information will be specific to exactly what they are looking to purchase. The hallways will house both advice and acquisition sources that government-wide category managers have determined would help professionals make better buying decisions.
"As we work on standing up a category manager for information technology, that individual will be building the IT hallways in CAP to include pricing data, currently available contract vehicles, best practices, common requirements, templates and more. Access to all this material, expertise and data will certainly make for a more informed and smarter buying process, as well as better-defined requirements and a smoother bid and proposal process," Davie said.
"If implemented correctly, this program has the potential to achieve long-term success as it enables agencies to make smarter decisions, reduce redundancies, increase IT efficiency and ultimately save money," Jim Williams, chair of the Industry Advisory Council, told the E-Commerce Times. The American Council for Technology and the IAC (ACT-IAC) jointly provide a forum for private-public cooperation on information technology issues.
"GSA is reinforcing its commitment to improving government acquisition by leveraging its unique position in the marketplace to offer agencies a wealth of resources and tools for simplifying the process. Additionally, by developing the CAP, where knowledge-sharing and data-driven decision-making will intersect, and properly leveraging category management, a proven concept among Fortune 500 companies, GSA will be better equipped to help agencies shift their behavior as it relates to the acquisition process," he said.
Williams complimented GSA "for inviting ACT-IAC to engage in discussions around the key categories, and to encourage further participation from both the public and private sectors to continue to drive the success of the new program."
Program Builds on IT Model
To implement the program, GSA will have to deal with the issue of utilizing a central resource for agencies whose requirements will differ significantly due to differences in agency missions and tasks.
"While each procurement is different, all are also largely the same when you are looking at commonly purchased services and goods. Standard statements of work and generic templates can get you most of the way there, and they will leave room for customization and specialized requirements," Davie said.
"The idea is to share what has already been developed and what has already been successful. GSA's Integrated Technology Services has already used this strategy successfully with templates, market research and expertise, so agencies can acquire cloud technologies, wireless, managed mobility solutions, satellite telecommunications, IPv6 and many other innovative technologies efficiently, effectively and securely," she explained.
"GSA has worked closely with industry and government experts to develop these templates, and they are some of our most popular GSA.gov downloads," Davie pointed out.
ACT-IAC is open to offer training, forums and other events to enable vendors and GSA to exchange views on the program, Williams said.
The Federal Buzz: Unisys-Rackwise Data Deal; IBM Expands
Data Management Contract: The United States Patent and Trademark Office has awarded a sole source contract to Unisys Federal Systems for the purchase of Rackwise Data Center Infrastructure Management software support. Unisys currently is the only authorized reseller for Rackwise products and services to federal agencies. The one-year contract is valued at $178,000. Federal agencies were directed to initiate data center consolidation efforts in February 2010, and have been striving to meet the goals of that program
"Demand for DCIM in the federal market is growing significantly, driven by the compounding complexity of IT requirements, as well as a growing number of data center consolidations and executive orders mandating energy conservation," said Kris Mathisen, vice president, infrastructure optimization services, at Unisys Federal Systems.
"Many agencies have completed data center consolidation activities but have focused on their less complex systems.The complexity of the remaining applications and infrastructure landscape increases the risk of migrating and consolidating mission-critical systems," Unisys said in a statement provided to the E-Commerce Times by spokesperson Brad Bass.
"Federal agencies are recognizing the increased risk of consolidating these complex data centers and are seeking organizations who have specialized talents, tools and best practices to mitigate and protect their missions-critical applications and infrastructure," Unisys said.
The Rackwise offering "delivers inventory management in addition to space and power capacity planning tools to effectively manage the front end of data center consolidations, as well as the ongoing monitoring, validation and other back-end utilities," said Guy Archbold, chairman and CEO for Rackwise.
IBM Targets Federal Health Market: IBM will expand its capabilities to support federal healthcare initiatives. As part of the program, the company will make Big Data and cognitive computing solutions available to federal healthcare clients to help aggregate and analyze clinical information.
The U.S. government is expected to spend $13.95 trillion on major healthcare related operations and programs through 2024, IBM noted. In conjunction with the expansion, IBM appointed Keith Salzman M.D., as chief medical information officer for IBM Federal. Salzman served in the Defense Department as chief of informatics for the military health system, and prior to joining IBM was chief medical information officer at CACI International.