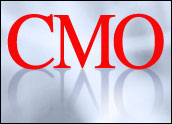 Because of power tools like marketing automation, marketers are able to contribute to revenue in a very measurable way. Expectations are high because of this capability — like salespeople, marketers are now accountable for making a direct revenue contribution to the top line. They are being asked to show exactly how that contribution has occurred and will occur In the future.
Frankly, this new level of responsibility is uncomfortable for many CMOs, given their lack of experience and training in this new area. On the positive side, while the responsibility may be higher, marketers are empowered to contribute to the financial success of their company. And like sales, that monetary contribution comes with rewards.
A Tale of Two CMOs
Consider these two very different types of CMOs:
CMO No. 1 has dug her heels deeply into the traditional sands of marketing or is pretending this shift is not occurring. This CMO is motivated by negatives and specifically by this question: "What are we getting for all of this marketing spend?" This CMO does not see a role in direct revenue contribution. She sees her role in revenue as one of high-level, generic influence. Sales sells and marketing markets. There is a clear distinction.
CMO No. 2 is leading the change of transforming marketing from a cost center into a revenue center. This CMO is motivated by the ability to fully leverage people, process and technology and answer this question: "What revenue impact is marketing making on my company?" This CMO helps the company approach revenue via a "Revenue Team" built on ONE unified process across sales and marketing versus maintaining silos and chasms between sales and marketing. Further, this CMO acts and sounds like a VP of sales in terms of managing a funnel and reporting and forecasting revenue.
Let's examine CMO No. 2 to understand how she approaches metrics by looking at how this CMO prepares for a quarterly board meeting. First, even before the board meeting occurs, there is a series of meetings (based on a symbiotic relationship already established) between the CMO and the VP of sales.
In this company, revenue is actually a joint presentation between these two executives. They jointly work on and plan the revenue number and how to achieve it. The CMO presents first, followed by the VP of sales, and they provide a complete picture of how the company has and will achieve the number. Here is a summary of key metrics presented by the CMO:
Reporting on Past Performance:
Total revenue directly sourced by marketing
Percentage contribution to the sales pipeline sourced by marketing
Number and dollar amount of opportunities sourced by marketing
Close rate of marketing-sourced deals
Review of budget, forecast and actual for leads and opportunities sourced by marketing
Reporting on Forecasted Performance:
A precursor to the VP of Sales presentation
Number of leads forecasted to fill the funnel based on established conversion rates
Number of marketing-sourced opportunities forecasted to get to closed business sourced by marketing based on established conversion rates
Spend required to achieve forecast based on established funnel conversion rates from inquiry to close
In addition, this CMO was able to pull this report out of current systems with minimal effort. Further, just like any executive can gain 24×7 insight into sales through the CRM system, executives can gain the same 24×7 insight into the revenue impact of marketing through the marketing automation system, dashboards integrated into the CRM, and/or scheduled reports.
Break Down the Barriers
What does it take to become CMO No. 2? This move only occurs when key executives recognize first, that there is a better way to drive revenue, and second, that marketing has a key role in the initiative.
Driven by new buyer behavior, new marketing technologies, and a need to change the old way of selling, marketing can and is accepting new accountability for revenue. That said, the transition can be tough. Here are five Barrier Busters we see revenue-focused CMOs deploying to ensure a successful transition:
Invest in marketing automation to gain the closed loop reporting and forecasting for marketing sourced revenue.
Redefine, re-skill and re-incent the marketing team around revenue.
Add a lead qualification team to the marketing organization.
Create a bidirectional, synergistic working relationship with sales.
Understand that moving from a cost center to a revenue center entails more science and less art. Science is just the quantification of the art, but art is what drives the engagement with the customer and the purchase motivation.
So what kind of CMO are you? If you are still CMO No. 1, it's time to learn how to leverage people, processes and technology to make a revenue impact. Otherwise, you will be standing in the unemployment line. The revenue marketing bar has been set and there's no turning back. It's a great day to be a revenue marketer!